About 911 Restoration of Long Island
Meet The Owners:
911 Restoration Long Island began as a project between co-owners Eli Elfasi and Daniel Gradus in order to help local homeowners when water damage or fires harmed properties in the area.
Today, it has grown to a multi-location business serving Long Island to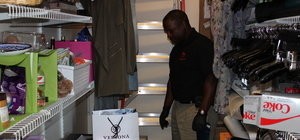 Westchester.
They have two on site project managers to help you through the difficult situation and an office manager who will answer your calls with technicians who are available 24/7/365.
911 Restoration of Long Island is a professional establishment with knowledgeable crews that can quickly bring your property back to its dream-like state.
Through the leadership of Eli and Daniel, the company continues to grow both in location and and reputation.
In addition to the professional demeanor of the company, all the technicians are friendly and looking to best support you in your time of need.
Tips and Tricks to Prevent Water Damage

911 Restoration of Long Island encourages anyone who suspects mold or leaks in their home to seek professional assistance right away from a crew that is IICRC certified, prompt, and customer oriented.
When you call us, you can expect all of the following: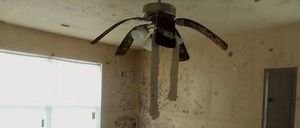 20-45 minute response time
They will identify the problem quickly
A free visual mold inspection
They will work with your insurance company
Eli and Daniel have built their company into one that adheres to and surpasses these standards, which has kept them busy throughout the years.
They want to feel good about what they do, so they practice honesty and transparency on the job, yet another trait you want to look for in your restoration experts, so call our water damage restoration team with 911 Restoration Long Island for help today!
911 Restoration Long Island Gives Water Damage Advice
As spring comes to New York, house purchases are on the rise. 911 Restoration of Long Island would like to remind potential buyers to always have a professional perform a mold inspection before signing for the property.
Fungus can hide inside drywall and cover the entire home without you

knowing.
In an effort to connect with new homeowner's, they offers a free visual mold inspection.
While this may lead to a more thorough search for the fungus, it is an important first step.
We know how trying these times can be and that is why we are dedicated to professionalism.
Call Eli, Daniel, and the water damage restoration Long Island team with 911 Restoration Long Island when you are in need of a fresh start from a company that will always put the customer first today!