Water Damage in Freeport
When water damage impacts your home or business, you can count on 911 Restoration of Long Island to make your property look better than new. Our flood cleanup company understands the importance of quickly confronting a water damage emergency. To best serve you, our technicians stay available 24/7/365 to provide water damage restoration in Freeport. Day or night, we will be at your property within 45 minutes of receiving your call. We will conduct same-day water removal services as soon as our repair techs arrive. Property owners will receive a free water damage and mold inspection, allowing us to formulate a comprehensive estimate of the restoration services needed.
911 Restoration of Long Beach is different from other water restoration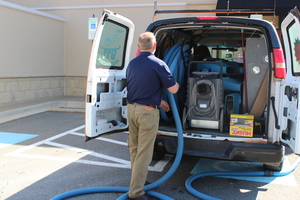 companies. We employ IICRC certified technicians that specialize in both water damage restoration and mold remediation.
As a locally owned and operated restoration company, our staff members expertly understand how the regional weather patterns affect homes and businesses in Freeport.
Humidity, rainwater leaks, and flooded basements are known to spark mold problems in homes and businesses in Freeport. By addressing all moisture and mold issues, our technicians will minimize any structural damages, salvage your belongings, and increase the indoor air quality.
Since water damage and mold are typically found together, it is crucial to protect yourself from the health risks associated with both issues. We facilitate professional mold sampling and testing services to ensure your property and your health stay intact.
You can feel confident in our ability to completely renovate your property from even the most severe circumstances. Our entire restoration company is licensed, bonded, and insured for your protection.
Call 911 Restoration of Long Island as soon as you need mold removal or flood cleanup in Freeport. Our technicians will show you that a Fresh Start is possible today!
We Specialize in Water Mitigation and Mold Decontamination
Throughout our experience conducting water damage restoration, our technicians have come to understand that moisture issues can cause so much more than just water damage.
With expert training and expansive knowledge of the industry, our repair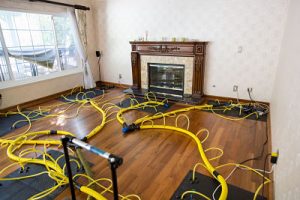 techs have the ability to remediate every water damage emergency.
From basement flooding and pipe bursts to mold infestations and carpet water damage, we can handle any situation thrown our way.
Our technicians have dealt with many different kinds of water damage over the years. When it comes to situations like basement flooding, seconds matter. By quickly arriving at the damage site, we can make the difference between needing flood cleanup services or a complete property renovation.
It only takes 24 hours for invasive moisture to cause a mold infestation that can spread throughout your property. The best way to stop mold from growing is to reach out for water removal and drying services the moment you discover leak or flood damage.
Once you call 911 Restoration of Long Island, our service agents will help you contain the water damage before our technicians arrive. If you are experiencing an active leak or flooding incident, we will help you locate and shut off the main water.
Our onsite technicians will immediately stop the flow of running water to prevent further damages. By extracting all the water and thoroughly drying the premises, we can significantly minimize your losses.
The drying and dehumidifying process will aid in the prevention of mold and mildew growth, as well as uphold the structural integrity of your property. This step is especially important during the summers in Freeport when the humidity rate is exceptionally high.
We will walk you through every step of the restoration work, keeping you up to date on all phases of the water damage restoration. Call the flood cleanup company that cares and understands what you need to obtain peace of mind today.
Our Staff Will Walk You Through the Water Damage and into a Fresh Start
When you reach out to 911 Restoration of Long Island, you can feel confident knowing that you are in the most capable hands in the industry. You can relinquish all responsibility to our technicians and trust that we will get you through all aspects of the disaster.
Not only will we begin repairing the water damage right away, but we will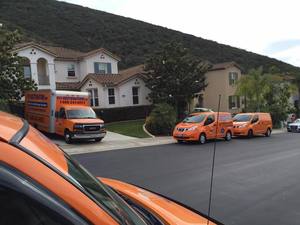 help you with the financial aspect of the restoration. 911 Restoration has a reputation for keeping competitive prices and accepting all types of insurance.
Knowing what type of insurance coverage you have is essential, so our staff will help you understand your policy to see what kinds of water damage your plan covers.
Our experts know precisely how to handle the insurance claims process. We will provide you with a free insurance consultation so you fluently understand the coverage you are entitled to receive.
You can trust our staff members to file your claim for you and directly bill your provider. Our professionals know what information your insurance company needs to get you the right financial assistance.
You will receive the most out of your policy by sending an itemized list of your losses to your insurance provider. We will help you take inventory of the damage done to both your property and belongings.
Before standing water causes a mold infestation on your property, call 911 Restoration of Long Island for affordable, high-quality water damage restoration. Our technicians are looking forward to giving you the Fresh Start you deserve!
Servicing the cities of Albertson, Amityville, Atlantic Beach, Babylon, Baldwin, Bay Shore, Bayville, Bellmore, Bethpage, Bohemia, Brentwood, Brightwaters, Brookville, Carle Place, Cedarhurst, Centereach, Centerport, Central Islip, Cold Spring Harbor, Commack, Copiague, Deer Park, Dix Hills, East Farmingdale, East Garden City, East Islip, East Massapequa, East Meadow,, East Northport, East Norwich, East Rockaway, Elmont, Farmingdale, Floral Park, Franklin Square, Freeport, Garden City, Glen Cove, Glen Head, Glenwood Landing, Great Neck, Greenlawn, Greenvale, Hauppauge, Hempstead, Hewlett, Hicksville, Holbrook, Huntington, Inwood, Island Park, Islandia, Islip, Islip Terrace, Jericho, Kings Park, Lake Grove, Lake Ronkonkoma, Laurel Hollow, Lawrence, Levittown, Lindenhurst, Locust Valley, Long Beach, Long Island, Lynbrook, Malverne, Manhasset, Massapequa, Massapequa Park, Melville, Merrick, Mill Neck, Mineola, Mt. Sinai, Nesconset, New Cassel, New Hyde Park, North Babylon, North Massapequa, Northport, Oakdale, Oceanside, Old Bethpage, Old Westbury, Oyster Bay, Patchogue, Plainview, Point Lookout, Port Washington, Rockville Center, Ronkonkoma, Roosevelt Roslyn, Roslyn Heights, Salisbury, Sayville, Sea Cliff, Seaford, Smithtown, Sound Beach, South Farmingdale, South Huntington, St. James, Stony Brook, Syosset, Uniondale, Valley Stream, Wantagh, West Hempstead, Westbury, Williston Park, Woodmere, and the surrounding areas.