Puff Back Cleanup in Long Island
A puff back is a small explosion in your oil furnace that can result in costly damage to your home, and it must be remediated immediately to avoid increased damages, so contact our puffback cleanup team in Long Island with 911 Restoration Long Island for help today.
Puff back occurs when the oil burner does not ignite properly or on time. Gas still builds up in the furnace during this period, so when the burner does finally ignite the excess gas explodes, sending a cloud of black, oily soot through the heating vents in your home.
You need an IICRC certified team of experts who move quickly and make every effort to restore your property to the clean and healthy space it once was.
Though the size of the actual puff back explosion is not a lethal threat, the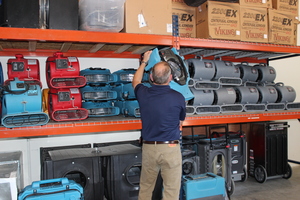 damage from the smoky soot to your home and belongings can be substantial and puff back cleanup in Long Island is necessary right away.
There are two general puff back occurrences that both require professional puff back cleanup services in Long Island. You may experience one large puff back, in which enough excess oil accumulates in the furnace during delayed ignition to send large black clouds of soot out of your vents.
You will immediately notice this puff back as the dark layer of soot will be visible right away, so you can contact us for puff back cleanup services in Long Island immediately. The second type of puff back can be small enough to at first go unnoticed.
This can be especially insidious because they often reoccur, and each time the unnoticed explosion will send small amounts of soot that you may not even notice out of your vents.
You will notice, however, when an ongoing series of these quiet puff backs results in a buildup of soot on every surface of your home, coating all of your belongings in an oily residue. The smoke damage Baldwin NY from a puff back will also cause odor problems when not dealt with professionally, so puff back cleanup in Long Island is essential.
Our Pros Will Cleanup Your Puffback Damage
If you are in your home and a large puff back occurs, turn off your furnace to avoid further danger or damage and call us immediately for puff back cleanup service in Long Island.
Here are some points to remember: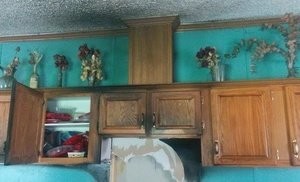 Our expert technicians use products specially designed for puff back cleanup in Long Island to remove the residue from your walls, floors and belongings.
Puff back cleanup from different surfaces requires different methods and tools.
Don't attempt puff back cleanup yourself, as the damage must be assessed and the correct products used to avoid any more damage than what has already occurred.
Puffbacks can happen even when you aren't home, so this is why our teams are always ready to help.
This is extremely important. Trying to do puff back cleanup using conventional cleaning methods may significantly increase the damage and drive up the overall puff back cleanup costs for the homeowner.
Our puff back cleanup services in Long Island are professional and always provide excellent puff back cleanup results. Puff back cleanup in Long Island is especially important to take care of immediately because in addition to property damage there can be long term health effects when left unattended.
Leave it to Our Crews to Mitigate Ash and Soot
If your home has experienced irreparable damage from severe puff back, our puff back cleanup service in Long Island is comprehensive. We can provide restoration services as needed to return your home completely to its original condition.
We are an experienced and qualified puff back cleanup team in Long

Island, ready to respond to your emergency and get you started right away on the road to recovery.
Our expert puff back cleanup technicians in Long Island will arrive on the scene and properly assess the damage, going over your entire home thoroughly and noting all of the surface types that will require specific cleaning methods in order to be fully restored.
Don't try to handle the cleanup on your own with conventional cleaning products.
Call our 911 restoration team in Long Island with 911 Restoration Long Island and trust the professionals to handle any necessary cleanup to get your home back on track today!