Water Damage in Long Island
Over the years, various disasters have affected the Long Island area with torrential rain, hurricanes, and other unexpected weather conditions. 911 Restoration of Central Maryland provides prompt water damage inspection, flood cleanup, and other emergency water damage restoration services in Long Island 24/7/365.
From a flooded basement in Long Island to a burst pipe, 911 Restoration will send an IICRC-certified team to inspect and repair your property in 45 minutes or less.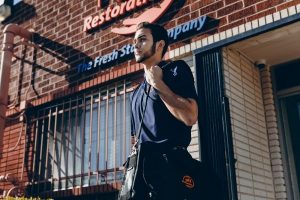 Every professional on staff has completed rigorous training:
Water damage restoration

Fire restoration

Sewage cleanup

Property sanitization and disinfection

Mold remediation

Mold inspection

Mold decontamination

Mold removal
Powerful winds and heavy rainfall in Long Island can make your property susceptible to a flooded basement, ceiling leak, or sewage backup problems. 
911 Restoration of Long Island can work quickly and effectively to mitigate these issues. 
As a water damage service in Long Island with expertise in mold remediation, our Long Island disaster restoration experts can handle any type of water emergency, flood cleanup, mold decontamination, or mold removal Cedarhurst. 
Through the entire process, we'll walk you through the costs involved and also work with your insurance provider. While there are many other water removal companies to choose from, 911 Restoration offers honest, regular communication and full transparency. 
As disaster restoration experts, we understand that a disaster can raise a lot of questions. We offer a free visual inspection for property owners to ensure that your residential or commercial restoration needs are met. 
Dealing with flooding or structural damage when you least expect it can be overwhelming. 911 Restoration of Long Island is committed to helping you find a clear path forward after a water damage disaster. 
As a water extraction company, we provide full-service restoration that is both speedy and reliable. A water emergency does not wait. Call us today for quality flood cleanup and water damage restoration services in Long Island to protect your property from further damage.  Call us at 516-206-4420 and please allow us to offer you a free visual inspection.
Call 911 Restoration for compassionate, expert disaster restoration or mold remediation in Long Island and surrounding areas.
The Fastest Emergency Restoration in Long Island 
Fast, reliable, and efficient flood cleanup in Long Island. Those are just a few of the many words we strive to achieve as a trusted water extraction company with expertise in mold remediation techniques.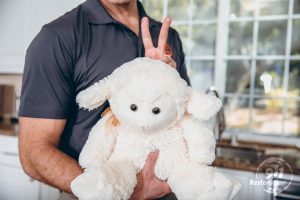 You may experience an unexpected fire, flooding, or a mold problem that needs to be taken care of as soon as possible. Whatever water damage emergencies you have, our team will be right there to support and take care of the problem. 
After a flood, your property may be susceptible to mold. We provide mold inspection in Long Island using the latest industry techniques for efficient and safe mold decontamination.
Our goal is to work as fast as possible to extract water from your property. You can count on us for a range of water damage restoration services.
We value your time and want to ensure that your property will be in good hands with 911 Restoration. 
For emergency disaster restoration or mold removal in Long Island and the surrounding area, call 911 Restoration.
A Fresh Start After Disaster
Recovering after a disaster can be difficult. Our water damage experts in Long Island work hard to prevent further structural damage or loss. 
We embrace the Fresh Start philosophy, which is our motto for rebuilding lives after a disaster. Whether you're dealing with a ceiling leak, sewage problem, or need someone to do quality mold inspection — we can help. 
During winter months, Long Island properties often experience freezing temperatures that can cause pipe bursts or other problems that can trap moisture and cause flooding. 
We can assist with both residential or commercial restoration water disaster damage projects of any size. 
Long Island has dealt with its share of hurricanes and tropical storms that have caused distress to many homeowners and business owners. 
Our technicians take preventative measures to protect your property.
Don't put off water damage restoration services or mold removal at your Long Island property. You could save yourself time and money by having an expert water removal company address the issue quickly. 
At 911 Restoration, we value customer service and go above and beyond to ensure our customers receive exceptional service for residential or commercial restoration in Long Island and surrounding areas. 
When you've been through a difficult disaster, you can turn to 911 Restoration. We can help with any flooding, mold inspection, mold removal, or other water damage restoration needs. Call 911 Restoration of Long Island today!
911 Restoration can provide assistance for residential or commercial mold service on Long Island and all surrounding areas.