Crime Scene Cleanup Long Island Near Me
For years, 911 Restoration has specialized in disaster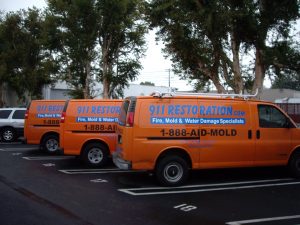 restoration services. Now we're proud to offer crime scene cleanup to community property owners throughout the area. Our fully licensed, bonded, and insured team of highly skilled technicians understands that a trauma scene cleanup can be physically and mentally taxing. That's why we go above and beyond to offer the highest caliber of service to each and every one of our customers.
With 24/7/365 availability, our crew will be at your doorstep within just 45 minutes to begin the biohazard cleanup efforts. 911 Restoration of Long Island is proud to provide rapid response and deployment to Long Island, Hempstead, Levittown, Freeport, and the surrounding areas.
If you need swift and supportive services during this harrowing time, call 911 Restoration of Long Island now. Help is standing by.
Safe and Professional Biohazard Cleanup Near Me
The process of a trauma scene cleanup can be dangerous and deadly. You must efficiently clean up all of the physical aftermaths from the individual's passing, including bodily fluids, blood, biological materials, and other physical items. The crime scene cleanup must be done with meticulous care and attention to safety to keep everyone protected.
At 911 Restoration of Long Island, our team has the training, tools, and techniques to provide safe and swift biowaste cleanup. We ensure that the entire scene is secure and that nobody is exposed to dangerous materials.
We're also committed to offering the support and sympathy you need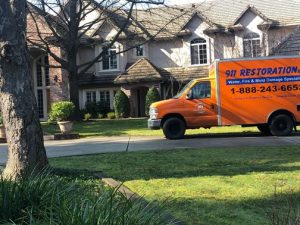 during this difficult time. At 911 Restoration of Long Island, we understand that experiencing an unexpected loss is somebody nobody should ever have to deal with alone. Our company will offer you the Fresh Start you need and deserve after this hardship.
That's why the trauma scene cleanup experts at 911 Restoration of Long Island will quickly and efficiently get the job done. We will make your home or apartment complex safe and in a livable condition once again. We'll protect you from dangerous contaminants that may be present in blood or bodily fluids, including MRSA, HIV, hepatitis B, hepatitis C, and harmful blood-borne pathogens.
911 Restoration of Long Island will:
Carefully assess the scene

Use OSHA's recommended cross-contamination protocols to secure the scene and control affected areas,

Completely remove all visible traces of biological materials and blood

Fully clean, sanitize, and deodorize the area

Verify it's safe once again
If your commercial or residential property was the scene of a horrific event and you need blood spill removal services, contact 911 Restoration of Long Island immediately. We're just a phone call away and will be at your location within the hour.
Immediate Compassionate Crime Cleanup Assistance
When you hire 911 Restoration of Long Island, you can enjoy peace of mind knowing that we will take good care of you and your property. Our death cleanup experts provide compassionate and empathetic services when you need them the most.
We fully understand that these are no ordinary circumstances. That's why 911 Restoration of Long Island goes to extraordinary measures to guarantee you and your loved ones are safe and cared for.
With us, it's always personal. We can clean up a blood spill and provide sympathetic cleaning services after death. You do not have to handle this alone. 911 Restoration is here for you in your time of need.
With 24/7/365 availability, our professionals will be at your building within just 45 minutes. It doesn't matter if it is day or night. We are here to help.
If you need compassionate crime scene cleanup services, call the sewage backup cleanup babylon team at 911 Restoration of Long Island now. Help and support are only 45 minutes away.