Disaster Restoration in Long Island
Branch owner Eli and his crew at 911 Restoration Long Island want their community to know that if their homes are ever affected by a disaster, then the disaster cleanup contractors in Long Island will be there ready to remediate the damage.
A disaster can entail a combination of different factors, such as roof failure, basement flooding, home disaster restoration, mold removal cedar hurst, sewage backup, a pipe burst, and fire, ash and smoke damage.
With the disaster restoration team in Long Island on your side your disaster wreckage will be restored by competent professionals who will make your home beautiful. We know that disasters can happen at any time, so they make sure to be prepped and ready to get to your home right away.
In fact, we are available 24/7/365  at 516-206-4420 to take your call, so we can send our crews make sure to arrive fully equipped with all the machinery necessary to start the disaster cleanup services in Long Island the moment they get on the scene.
Water damage and mold growth affects all homeowners at some point and usually
involves losses to a property and possessions in a home after water permeates porous surfaces like hardwood floors, resulting in a disaster. Our disaster restoration staff in Long Island uses the same state-of-the-art equipment for all categories of water, including:
Category 1 water – "clean water" that originates from water lines such as pipe bursts; not a substantial threat to humans

Category 2 water – "grey water" that originates from appliances with chemicals like dishwashers; harmful to humans

Category 3 water – "black water" that originates from unsanitary sources like outdoor water and sewage water; toxic and harmful to humans
Our disaster restoration technicians in Long Island are truly both the fastest and most experienced restoration company in the industry. Our disaster restoration agents in Long Island respond within 45 minutes of your emergency call.  Our specialists have access IICRC certified technicians and will respond quickly, because even a category 3 or category 2 water spill in your bathroom, our disaster restoration pros in Long Island can clean it up quickly before permanent harm to your home occurs. call 911 Restoration of Long Island at our number 516-206-4420
After water has flooded your home and has possibly caused fungus to begin growing, it is important to get our disaster restoration experts in Long Island into your home to provide you with a free visual mold inspection. Our office reps are standing by around the clock so you can easily schedule an appointment with our team to get your home quickly and thoroughly go through every area of the property.
Our disaster restoration team in Long Island also will provide you with deodorization and sanitation procedures, because our staff always ensures that your home is rid of that musty smell that comes with mold and mildew. Mold spores only need a small amount of moisture to flourish into an infestation, and our technicians want you to know that the water can come from anywhere.
Our techs offer free disaster restoration estimates and free visual mold inspections, giving you all the information necessary about the disaster restoration process before construction begins, so give our disaster restoration contractors in Long Island a call today! Please call us at 516-206-4420
We Will Tackle Any Disaster Restoration Job We Are Called To Handle
The disaster restoration crew Long Island crew is backed by years of experience in the field, proving just how dedicated we are to the home restoration industry.
This paired with the fact that we are licensed, bonded, and insured, shows how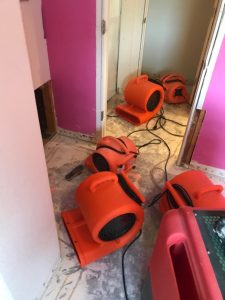 serious we are about protecting everyone involved in the home restoration process.
When you hire our disaster restoration experts in Long Island, we want you to rest assure that once our techs get on the scene we are equipped to handle literally all aspects of the job. We have both the training and equipment needed to get your home back on track.
Homeowners initially call our disaster restoration specialists in Long Island because they need help with disaster restoration, but what they don't realize is that there are many other problems that can pop up due to a leak or a flood.
One of the main concerns of our Long Beach techs is knowing that invasive moisture can cause is mold growth. This can easily occur quicker than you might expect, because mold spores only need about 24 hours to flourish after they have been exposed to water.
Our team knows that mold, mildew and fungus like to grow in areas of the home that are out of sight. Our disaster restoration staff in Long Island know exactly where to look for mold and how to get rid of it. 
Our Long Island unit understands that one of the most common areas of a home to be susceptible to water and sewage damage is in the bathroom. If you notice any moisture under the sinks or are having trouble with your toilet clogging, it is important to get it immediately checked out by our Long Island team.
Getting our disaster restoration crew in Long Island to your household the moment you notice even a small amount of excess moisture is crucial to preventing larger issues later on down the road. When the water sits in the enclosed cabinet area for an extended amount of time, our members know that it can cause rot, rust and fungal growth.
It is better to have our disaster restoration techs in Long Island fix a water-based problem at its early stages, that way it doesn't have the time to turn into a major issue that could end up costing thousands to repair.
Our disaster restoration professionals in Long Island will do whatever it takes to repair the source of the water disaster and cleanup any damage that has set in. We are committed to creating the highest level of customer service in the industry, so call our disaster restoration staff in Long Island today! Call us at 516-206-4420 and see how we can help you.
We Strive to Offer the Best Snow Storm Restoration Services
Our workers know that the first thing that you should do in a disaster restoration emergency is shut off the main water line valve to prevent more water from flooding your home, and then you can leave the rest to our disaster restoration members in Long Island members.
Once you have shut off the water call our disaster restoration techs in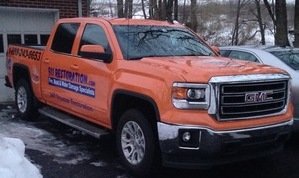 Long Island, so our experts can begin water removal services as quickly as possible. While our professionals are on our way, you need to turn off the electricity to the flooded area as a safety precaution and then move your belongings away from the moisture.
If you are dealing with a toilet overflow scenario, then our disaster restoration team in Long Island wants you be sure to keep away from any black water, because our staff wants you to know that it harbors hazardous bacteria that can affect your health.
We want everyone in the community to be able to utilize our services, so our disaster restoration pros in Long Island make sure to keep our prices affordable and work with insurance companies. When an area of your home is flooded with water or fire has ravaged your basement, our disaster restoration unit in Long Island knows the last thing you want to deal with is the logistics of filing your insurance claim.
Fortunately, our disaster restoration operation in Long Island knows exactly what information your insurance companies need to get you the best coverage your policy allows.
Our disaster restoration workers in Long Island want to make this process as easy as possible, so by letting our staff handle all the insurance procedures, you can sit back and relax while you wait for you insurance check to come. If for some reason your claim is denied, you can rest assured knowing that we consistently offers affordable prices on all of our services.
The disaster restoration specialists in Long Island will even walk you through the entire insurance process, making sure to help you with paperwork, communication and anything else along the way. We want to make sure you get the most out of your coverage, and our disaster restoration pros in Long Island will assist you in any way they can, which includes having us file your insurance claim for you if need be.
Although disasters are unfortunate, 911 Restoration Long Island is honored to be able to help their community during such a trying time. So, if your property has recently been through a crisis of some sort, then contact our disaster restoration experts in Long Island with 911 Restoration Long Island and we will provide you with a fresh start today!
Serving the communities of Albertson, East Rockaway, Islip Terrace, Oceanside, Amityville, East Garden City, Jericho, Old Westbury, Atlantic Beach, Kings Park, Babylon,East Meadow, Oyster Bay, Baldwin, East Northport, Lake Ronkonkoma, Patchogue, Bay Shore, East Rockaway, Laurel Hollow, Plainview, Bayville, Elmont, Point Lookout, Bellmore, Farmingdale, Levittown, Bethpage, Floral Park, Lindenhurst, Rockville Center, Bohemia, Franklin Square, Ronkonkoma, Brentwood, Freeport, Long Beach, Roosevelt, Brightwaters, Garden City, Long Island, Roslyn, Brookville, Glen Cove, Lynbrook, Roslyn Heights, Carle Place, Malverne, Salisbury, Cedarhurst, Manhasset, Sayville, Centereach, Great Neck, Massapequa, Centerport, Greenlawn, Massapequa Park, Seaford, Central Islip, Greenvale, Melville, Smithtown, Cold Spring Harbor, Hauppauge, Merrick, Commack, Hempstead, South Farmingdale, Copiague, Hewlett, Mineola, South Huntington, Deer Park, Hicksville, Mt. Sinai, St. James, Dix Hills, Holbrook, Stony Brook, East Farmingdale, Huntington, Syosset, East Islip, Inwood, New Hyde Park, Uniondale, East Meadow, Valley Stream, East Northport, West Hempstead, East Norwich, Islip, Northport, Williston Park, Wantagh, Westbury , Oakdale, Woodmere and surrounding areas.