Mold Removal in Long Island
The warm temperatures and high humidity of Long Island cause property owners to experience challenges with mold and mildew, especially during the summer months.
Long Island is located in an area that causes the weather to transition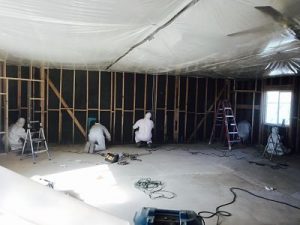 between humid subtropical and humid continental. This type of climate creates long, hot summers that contain occasional storms, a weather pattern that leads to the high moisture content in the air.
911 Restoration of Central Maryland is equipped to help property owners deal with mold infestations and will initially do so by providing them with free visual inspections. This surveillance allows technicians to quickly locate the source of the mold and eradicate the infestation.
Along with implementing IICRC certified mold removal services in Long Island, technicians will also take professional mold samples. By sending these samples to a third-party laboratory, the spores can be tested to determine if the mold species is a health hazard.
Keeping you safe from the effects of mold infestation is our top priority. Our restoration company works with a mold remediation specialist in Long Island that cares and understands your needs as a property owner in Long Island, Hempstead, and the surrounding cities.
We provide mold damage restoration in Long Island in both residential and commercial properties. So, don't hesitate to call 911 Restoration of Long Island at the first sign of mold and mildew in your home or business. Call water damage restoration Brentwood at 516-206-4420 and allow us to provide you a free visual inspection.
Water Damage And Mold Cleanup Services
Humidity isn't the only factor contributing to mold growth throughout your property. A water leak in your basement, kitchen ceiling or any other kind of water damage can lead to an infestation.
The technicians at 911 Restoration of Long Island are as equipped at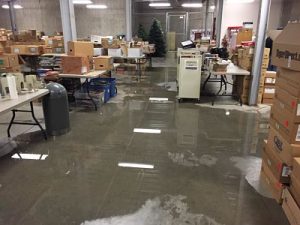 implementing water mitigation as they are at providing mold removal service, making the technicians capable of remediating both issues simultaneously.
Mold is commonly found in areas of the property that are subject to damp, warm conditions, such as the basement. Basement mold can grow rapidly, within 24 hours, if the circumstances are right. 
Our experts are thorough when they conduct mold inspections in your basement or any other area of your property, so you can count on us to remove every spore from the premises, no matter how long the infestation has been growing.
Technicians will even address mold in the carpet from water damage by either cleaning the textile or removing the rug completely. In fact, if any of your furniture or other items have been adversely affected by either of these elements, repair techs will dispose of them for you.
Proper mold cleanup services require trained and certified professionals to be done safely and securely. Fortunately, the repair techs know precisely how to remove mold and water issues, so call 911 Restoration today!
Affordable Mold Remediation Near You
911 Restoration of Long Island knows how crucial it is to implement water extraction services as part of a thorough mold removal service in Long Island, which is why we pride ourselves on providing comprehensive services.
When workers arrive on the scene, they will do everything to put your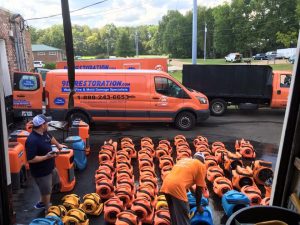 mind at ease, including assisting you with the financial side of the restoration process.
It is normal for customers to be concerned about whether their insurance policy will provide coverage for their mold issue. Staff members will help you go through your policy to determine what type of damage is covered.
However, if mold cleanup is not covered, you can stay calm knowing that 911 Restoration of Long Island consistently offers competitive prices on all their restoration services, that way you can always reach out to us for assistance.
There is no need to worry about the mold removal cost when you work with our highly trained technicians. Whether you live in Long Island or Hempstead, you can depend on the mold decontamination team at 911 Restoration to give you the Fresh Start you deserve. The Long Island office is open 24/7/365 at 516-206-4420.
Serving the communities of Islip Terrace, Oakdale, Kings Park, Babylon, East Northport, Bay Shore, Laurel Hollow, Bohemia, Brookville, Glen Cove, Cedarhurst, Salisbury, Massapequa, Melville, East Farmingdale and surrounding areas.