Mold Removal Long Island
When the people of Long Island have a challenging mold issue, they count on co-owners Eli Elfasi and Daniel Gradus of 911 Restoration Long Island to help them remediate the situation quickly, safely and to the highest of industry standards.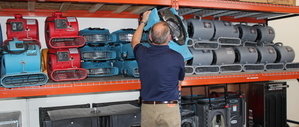 Our mold removal Long Island technicians ensure that we will provide you with the highest quality customer service experience in the industry, no matter how big or how small your infestation may be.
Whether you have a leaky roof or a busted toilet, our mold removal Long Island specialists has got you covered. Our pros are available 24/7/365, ready to answer calls around the clock in order to answer any questions you may have about the process.
Our operation wants to make things as easy as possible for our customers, and keeping you calm and safe when you need mold removal is one of the main ways we do this. When you need our mold removal Long Island workers our representatives will dispatch workers to your property at a moment's notice, that way our crew members can get your home looking better than new in no time.
Mold removal involves disturbing colonies of black mold spores that can then become airborne and float to different locations within your home where they can take hold and form new infestations.
"Mold has been on earth forever and it will continue to invade places that it shouldn't unless you take the proper precautions after a flood or even a small spill," Eli says. Eliminating mold spores and fungus from homes after a mold removal event takes quick action because mold can spread rapidly and take hold with ease.
Eli and Daniel can arrive within 45 minutes of an emergency involving mold removal in order to keep mold from growing. We will make sure to stop the water intrusion at the source, so  we can get straight to the source of the problem and stop it in its tracks.
If your home or business is in need of mold removal services, then don't hesitate for a second to contact Eli or Daniel and their specialized mold remediation staff with 911 Restoration Long Island today!
Fungus Prevention Tips and Tricks
When our members arrive on the scene, we always implement services the same day our mold removal Long Island techs arrive, starting off with a free home inspection.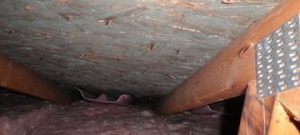 Our experts are thorough when they conduct our inspections, so you can count on our mold removal Long Island professionals to thoroughly check every corner of your property for mold.
Sometimes when water invades your home, our team knows that it can do more than just cause damage to the property. Mold is a common byproduct of a flood or leak, and our mold removal Long Island staff are experts in removing every trace of the substance.
It is important to us that our mold removal Long Island technicians keep an open dialog with all of our customers. With all of our expertise in the field, and all the advanced technology that there is in the industry, Eli and his crews have determined that the best way to prevent mold is to prevent a situation in which it can grow.
Mold removal after it has grown is not an easy process and requires trained and certified professionals to be done safely and securely.
"More often than not, people find mold growing in areas where they had a spill or small flood that they thought was properly cleaned up at the time, but in fact was not," Daniel explains. Here are some important points to remember:
The best way to prevent mold growth is to prevent mold removal in the first place.This tends to involve heavy cleaning after a flood or spill and that's why it is always best to contact a restoration professional for the right tools and techniques.

"Bleach is your friend when you have a toilet overflow, water heater failure or any other kind of major mold removal situation," Eli says.
Fortunately, our mold removal Long Island members know exactly how to remediate all of these water issues, and our techs will always act quickly under these circumstances.
Although our mold removal Long Island experts are qualified to properly remediate all types of water-based emergencies, it is still important for homeowners to protect themselves from mold growth ever taking place to begin with.
Our water damage Long Island professionals want homeowners to know that they can easily do this by inspecting the home and your appliances every three months, that way you can spot small issues before they turn into costly problems. 
Don't let a mold removal event create the need for mold removal in your home. Contact Eli and this pros with 911 Restoration Long Island for help now!
Customer Service Is A Major Part of Mold Restoration
Our mold removal Long Island specialists are qualified to best protect your home against an unforeseen event and our pros know how to guard you against a water damage and mold troubles.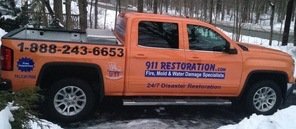 You can rest assured that our mold removal Long Island crews know all of the most ground-breaking methods for cleaning and disinfecting your home after a mold-based disaster.
Our unit know how imperative it is to provide expert water damage repair, which is why the customer is always the main priority of our mold removal Long Island operation.
When our mold removal Long Island workers arrive on the scene, our members will do everything we can to put your mind at ease and begin the fungal infestation restoration process. Beyond their abilities with mold removal, Eli and Daniel are also true experts at assuaging the tensions that a mold removal situation can engender as well.
"We don't merely do mold removal and mold removal restoration, our primary job is to give people back their peace of mind when a situation like this occurs," Daniel says.
Providing homeowners and businesses alike with mold removal services is a natural part of Eli and Daniel's water removal capabilities because mold usually follows closely on the heels of a flood or other liquid event.
"Honestly, our customers are so important to us that we will even file the insurance paperwork on their behalf," Eli says. "We do this because we believe that people shouldn't have to deal with a mold removal crisis and at the same time have to take on a conversation with their insurance agent."
Our mold removal Long Island pros will put new eyes on an old and growing situation, and our crews will be the difference between a mold problem that goes unnoticed for years, and keeping your home a safe, protected living space and protecting its occupants from the trauma of an infestation.
Our mold removal Long Island unit always puts the customer first, so our workers make sure we are available to help you with literally any issue you may find yourself dealing with throughout the remediation process, including the financial aspect.
It is normal for customers to be concerned whether their insurance will cover their mold issue, and with the help and dedication of our mold removal Long Island techs, we can help you go through your policy and figure out what exactly is covered. If your insurance does cover mold, then our mold removal Long Island professionals will be able to file your claim for you, that way your home can be as good as new quickly and at an affordable price.
However, if a mold infestation is not covered, then you can stay calm knowing that our mold removal Long Island professionals always offer affordable prices on all of our services, that way you never have to feel like you can't afford the help that you need.
Let us be the company that you rely on to get your home smelling fresh and looking great after mold has been discovered in your household.. Contact Eli and Daniel, along with their mold removal Long Island team at 911 Restoration Long Island for assistance today!