Water Damage in Long Island
Weather Alert: If you are experiencing weather-related damage from flooding, call us today for emergency assistance!
911 Restoration of Long Island
Surrounded by the Atlantic Ocean, Long Island residents are no stranger to water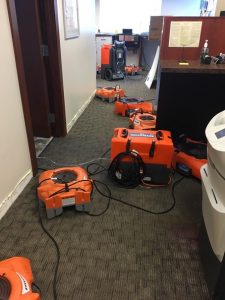 damage and in the areas of Hempstead, Levittown, and Freeport, buildings are vulnerable to water due to hurricanes, blizzards, and humidity. 
If a small amount of water gets inside your home or business, it might not seem like a big deal. Maybe your walls have excess moisture in the summer, or your roof has a leak after the snow melts in spring. You put a bucket or towel over it, hoping that will solve the problem.
Without proper treatment, however, water damage gets worse over time. It warps wood, causes drywall to deteriorate, and spreads mold in the dark, hard-to-reach areas of your building. It threatens the structural integrity of your facility and the health of its inhabitants.
At 911 Restoration of Long Island, we offer a Fresh Start with our comprehensive selection of property damage restoration services, including but not limited to:
Whether you're a Long Island homeowner or business owner, 911 Restoration of Long Island is your Fresh Start! We'll communicate with you throughout the entire process, help answer questions related to insurance, and restore your property to its pre-damaged condition. One of our IICRC-certified teams is dispatched within 45 minutes of your call! Contact us today, and one of our friendly representatives will assist you in finding the nearest Long Island location.
Water Damage Restoration in Long Island
At 911 Restoration of Long Island, we start with a thorough water damage inspection of your property. Once we assess the damage, we give you an estimate for any and all repairs. With over 30 years of experience, we know that unless we find and fix the problem at the source, it will only continue. 
We also know the longer your property has an issue, the more it disrupts your life. That's why we offer same-day service for water damage restoration Levittown NY, smoke and fire damage restoration, and more. 
After water extraction and cleanup, we replace any damaged materials, then disinfect and dry the area. We also offer structural inspection and repair. If water has been inside for more than 24 hours, we provide mold removal. 
When you need water damage restoration or any type of repair, give our team a call.
Service area map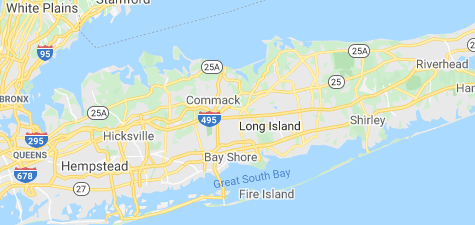 Sanitization Services and Disinfection Solutions
Whether you own commercial or residential property in Long Beach, cleaning it is no small task. Without professional experience, you worry about whether you've done enough to ensure your property is germ-free. On top of that, many commercial cleaning products contain harmful chemicals, further threatening the safety of your building's customers, employees, and residents.
At 911 Restoration, we offer professional sanitization and disinfection services for commercial and residential property owners. In addition to wearing protective gear, our IICRC-certified techs follow all EPA and CDC guidelines during sanitization. We uphold our cleaning products, techniques, and equipment to the highest industry standards, so you can rest assured the safety of your properties' inhabitants comes first.
Call Long Island sanitization company to find out more.
Mold Removal
Mold thrives in wet climates like Long Island, where storms and humidity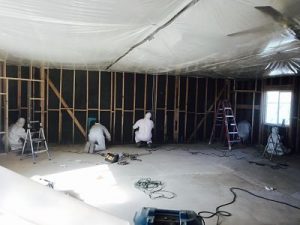 are common. Without proper ventilation, your building could collect unwanted moisture, causing mold to grow in as little as 24 hours. 
When you have mold, it risks the safety of your building and its inhabitants. Mold eats away materials and infests properties in a short amount of time. It creates a musty, unpleasant smell that's hard to get rid of.
As if that weren't bad enough, mold is a health hazard. Certain types of fungus can cause chronic allergies, coughing, dizziness, and headaches. Mold can even be deadly for immune-compromised individuals. 
At 911 Restoration, we wear protective gear to prevent the further spread of mold spores. After safe mold removal, we professionally disinfect the area, and our blowers make sure your property is dry to prevent reinfestation. If mold damages your building materials, we replace them.
When you need mold removal Cedarhurst, contact our team to handle it safely and efficiently. 
Sewage Backup Cleanup
Clogs do more than make your toilet hard to flush or your shower slow to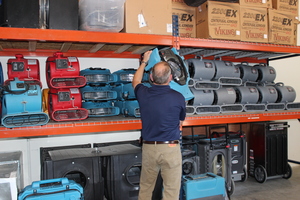 drain. Without maintenance, your plumbing system could cause a sewage backup, especially if you own an older building. Before you know it, dirty wastewater floods your property, carrying dangerous bacteria and ruining your floors and furniture. 
When you have a sewage backup, don't attempt to clean it up. Sewage water is a health hazard. A professional should always handle the cleanup and disposal of hazardous material.
At 911 Restoration of Long Island, our water and sewage team arrives within the hour to clean and contain the damage from a sewage backup. Our process includes water damage inspection, odor removal, disinfection, and more.
When you have a sewage backup, don't wait. Call sewage backup cleanup Babylon immediately.
Fire Damage Restoration
If your Long Island property experiences a fire, you shouldn't have to navigate the aftermath alone. At 911 Restoration, our fire restoration garden city NY includes smoke and odor removal, soot and puffback cleanup, and more.
Additionally, if you have an oil-based heating system, small combustions can spew dark, sticky soot all over your property. This is called puffback, and it's a nightmare to try to clean. When you need puffback cleanup or any kind of fire damage restoration, call us today.
In addition, water used by the fire department can leave behind the damage of its own.  Our fire and water damage experts in Long Island will immediately respond to your call within 45 minutes!
Disaster Restoration
When a hurricane or blizzard hits, you don't always have time to prepare. During a weather-related emergency, the safety of you and your loved ones comes first. You might not have time to protect your building before disaster strikes.
At 911 Restoration, we offer disaster restoration for property owners in Hempstead, Levittown, Freeport, and the rest of Long Island. If your home experienced a hurricane and your basement is flooded, we provide emergency water removal. If you're worried about your restaurant or storefront before a blizzard, we offer board-up services, pack-out, and more. After a blizzard or weather-related emergency, we'll check your property for damage. If a frozen pipe bursts inside your building, our disaster and water damage team in Long Island will handle the flood cleanup, plumbing repair, and sewage backup cleanup.
No matter what time of day or what kind of emergency, call us to restore your property.
Commercial Restoration
As local business owners ourselves, our team at 911 Restoration understands how important your commercial property is. When a window breaks during a storm, we're here to offer cleanup and water damage restoration. If your building survived a fire, we handle smoke damage restoration. 
We also help our customers with insurance claims. When you need assistance with paperwork, billing, or just need help when you're feeling overwhelmed, call one of our commercial mold services on Long Island today.
Serving the communities of Albertson, East Rockaway, Islip Terrace, Oceanside, Amityville, East Garden City, Jericho, Old Westbury, Atlantic Beach, Kings Park, Babylon,East Meadow, Oyster Bay, Baldwin, East Northport, Lake Ronkonkoma, Patchogue, Bay Shore, East Rockaway, Laurel Hollow, Plainview, Bayville, Elmont, Point Lookout, Bellmore, Farmingdale, Levittown, Bethpage, Floral Park, Lindenhurst, Rockville Center, Bohemia, Franklin Square, Ronkonkoma, Brentwood, Freeport, Long Beach, Roosevelt, Brightwaters, Garden City, Long Island, Roslyn, Brookville, Glen Cove, Lynbrook, Roslyn Heights, Carle Place, Malverne, Salisbury, Cedarhurst, Manhasset, Sayville, Centereach, Great Neck, Massapequa, Centerport, Greenlawn, Massapequa Park, Seaford, Central Islip, Greenvale, Melville, Smithtown, Cold Spring Harbor, Hauppauge, Merrick, Commack, Hempstead, South Farmingdale, Copiague, Hewlett, Mineola, South Huntington, Deer Park, Hicksville, Mt. Sinai, St. James, Dix Hills, Holbrook, Stony Brook, East Farmingdale, Huntington, Syosset, East Islip, Inwood, New Hyde Park, Uniondale, East Meadow, Valley Stream, East Northport, West Hempstead, East Norwich, Islip, Northport, Williston Park, Wantagh, Westbury , Oakdale, Woodmere and surrounding areas.