Sewage Backup Cleanup in Long Island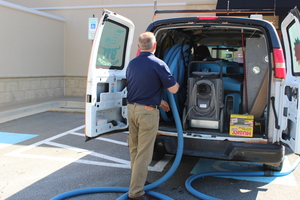 Whether sewage enters your property through a backed-up toilet or by way of a flooded sewer line, having black water in your home or business is a threat to the integrity of the building itself and your personal health. You don't just need a sewage cleanup crew. You need an IICRC certified team of experts who move quickly and make every effort to restore your property to the clean and healthy space it once was and 911 Restoration of Long Island is here to provide that.
In addition to being fully certified and knowledgeable, the sewage cleanup staff at 911 Restoration is compassionate. No matter which of our technicians shows up at your door, you can be sure it's someone who will care for your property the way they'd care for their own.
From the moment you call, sewage backup specialists are available to take your call 24/7/365. Sewage cleanup technicians guarantee a 45-minute arrival time, so when you hang up the phone, you can rest assured a team member will be there soon.
911 Restoration believes speed is of the essence…and so is quality care. Water damage restoration Long Island specialists see sewer backup as a big-picture job. They follow sewage removal with water damage repair, mold inspection, and—of course—thorough sanitation. Their job isn't done until they've removed the problem itself and removed the threat of possible future damage that could result from a sewage backup.
If you're facing sewer backup in Long Island, Hempsted, or the surrounding area, expert support is only one call and 45 minutes away. Reach out to 911 Restoration of Long Island and let our technicians make today's ugly disaster tomorrow's Fresh Start. Call us at 516-206-4420 and please allow us to offer you a free visual inspection.
Expert Sewage Removal
Sewage water damage is as complicated as it is foul.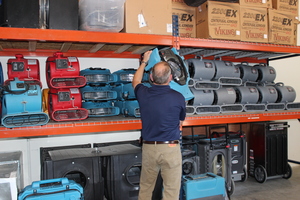 You are likely aware of how essential it is to have trained and certified professionals handle sewage removal and sanitation. Sewer water carries a wide range of harmful microorganisms, including E. coli and salmonella. Bacteria, viruses, and parasites can enter your home or business through a sewage backup, exposing both humans and pets to potential disease.
In addition to health hazards, sewage and toilet water can seriously damage the flooring and walls of your property. A toilet overflow can cause rotting and decay in the floor surrounding the toilet, making the toilet itself unsteady and setting you up for more plumbing problems in the long run. Carpet is especially vulnerable to sewage water damage, as its fibers easily trap bacteria and absorb water. Concrete floors soak up water, and without proper structural drying, damp concrete can become a breeding ground for toxic mold colonies.
A sewage backup can wreak havoc on your property in a number of ways, but a qualified water cleanup company like 911 Restoration is prepared to address and repair any form of damage. They bring in professional grade fans to thoroughly dry all your structures, including your concrete floors. They repair any damaged surface, whether it's sheetrock, hardwood, or drywall. They search every previously damp area and every dark corner for traces of mold. If they find mold, they follow up with third-party testing and decontamination.
There are multiple ways a simple sewage backup could become a costly, long-term battle with recurring damages. 911 Restoration is here to help you avoid extra expense down the road by providing affordable, comprehensive service today.
From sewage cleanup in Long Island to replacing drywall to mold remediation, you only need one company:
911 Restoration of Long Island. Call mold removal Garden City now 516-206-4420
Will Homeowner's Insurance Cover Sewage Water Damage?
All insurance plans are different, and considering that sewage water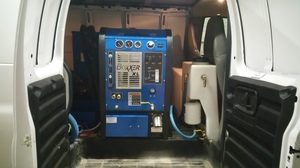 backups can create a variety of repair needs, it isn't always easy to understand how much coverage you can expect from your provider.
911 Restoration works with all types of insurance, and they'll work with you to make sense of your coverage. Our staff offers a free insurance consultation, during which a team member will walk you through the finer details of your insurance plan.
If you're overwhelmed by the thought of the paperwork, no worries. Our staff takes on the responsibility of filing your claim and billing your provider directly.
At 911 Restoration of Long Island, we have one goal: to get you through your property disaster more smoothly than you thought possible. Even though our sewage cleanup experts take multiple steps to ensure your property is better than new, there's only one step you need to take to achieve a full recovery: 
Call 911 Restoration of Long Island today! Caring, expert technicians are standing by. 
Serving the communities of Albertson, East Rockaway, Islip Terrace, Oceanside, Amityville, East Garden City, Jericho, Old Westbury, Atlantic Beach, Kings Park, Babylon,East Meadow, Oyster Bay, Baldwin, East Northport, Lake Ronkonkoma, Patchogue, Bay Shore, East Rockaway, Laurel Hollow, Plainview, Bayville, Elmont, Point Lookout, Bellmore, Farmingdale, Levittown, Bethpage, Floral Park, Lindenhurst, Rockville Center, Bohemia, Franklin Square, Ronkonkoma, Brentwood, Freeport, Long Beach, Roosevelt, Brightwaters, Garden City, Long Island, Roslyn, Brookville, Glen Cove, Lynbrook, Roslyn Heights, Carle Place, Malverne, Salisbury, Cedarhurst, Manhasset, Sayville, Centereach, Great Neck, Massapequa, Centerport, Greenlawn, Massapequa Park, Seaford, Central Islip, Greenvale, Melville, Smithtown, Cold Spring Harbor, Hauppauge, Merrick, Commack, Hempstead, South Farmingdale, Copiague, Hewlett, Mineola, South Huntington, Deer Park, Hicksville, Mt. Sinai, St. James, Dix Hills, Holbrook, Stony Brook, East Farmingdale, Huntington, Syosset, East Islip, Inwood, New Hyde Park, Uniondale, East Meadow, Valley Stream, East Northport, West Hempstead, East Norwich, Islip, Northport, Williston Park, Wantagh, Westbury , Oakdale, Woodmere and surrounding areas.