Flooded Basement Bayville
Our flooded basement Bayville experts with 911 Restoration Long Island are always ready for any challenge that floats their way, with teams that are mobilized with all of the best technology.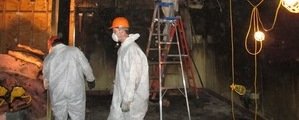 The last thing you want is to wake up on a weekend morning with plans to relax, only to realize the bottom floor of your home is under six inches of water.
If that happens, give us a call. Bayville is a village on Long Island that is located within the town of Oyster Bay.
The population of Bayville is around 7,000 and the village faces Greenwich, Connecticut.
We are a flooded basement Bayville, New York company with over 30 years of experience handling situations such as flood cleanup and flood repair.
We understand the urgency of a situation like a flooded basement; if it isn't taken care of quickly, it can lead to foundational damage that puts your entire home at risk, so give our water damage Bayville team with 911 Restoration Long Island a call today!
Specifics of Water Damage Restorations
As a fully licensed, insured, and bonded flooded basement Bayville company, we value professionalism over all else, and we always put the needs of the customer first.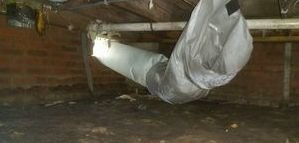 Here are some important points to remember:
We are available 24/7/365 even on weekends too.
We have a response time of within 45 minutes.
We can also provide same day service whenever you have a problem.
We offer an affordable prices.
We use the latest drying technology.
We have the best water extraction equipment
Our friendly flooded basement Bayville technicians are happy to answer any questions you might have or to clear out the flood and return your home to its previous dry and cozy state as soon as possible.
For all of your water cleanup and mitigation questions, give our water damage Bayville team with 911 Restoration Long Island a call and let us take care of everything today!
Best Water Damage Experts Around

The best water damage company always has a strong relationship with your insurance provider and our water damage Bayville experts at 911 Restoration Long Island are true industry experts.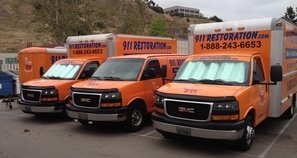 According to studies and data gathered by the Insurance Information Institute, water damage claims have gone up nationwide significantly and steadily since 2005 signaling an even greater need for the best water damage companies to liaison between their customer and the insurance company.
We have been working with all insurance companies very intimately since we first opened our doors for business, and because we always put the customer first we will always fight to get the claim fully covered.
Whether water contamination disasters happen due to ruptured hoses, a water heater leak, a washer burst, or malfunctioning fire sprinklers, we will be there in no time to start pumping water your of your house.
Our skilled technicians will then inspect the rest of your home to assess the damage.
So if your home's pipes leak and explode water everywhere, phone our water damage Bayville crew with 911 Restoration Long Island immediately and remember that our expertise also extends into making repairs from storm damage so call us without delay today!