Hurricane Damage
The hurricane damage Long Island professionals at 911 Restoration Long Island have so many years of experience in the home restoration industry, that you never have to worry when you discover a leak in your home, because will send hurricane damage Long Island crew members to your door within 45 minutes.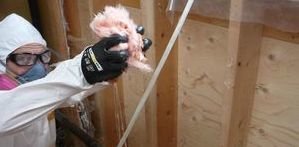 When you need fast assistance, our hurricane damage Long Island service agents are available 24/7/365, because our hurricane damage Long Island team is licensed, bonded and insured to assist you at all hours of the night.
Our hurricane damage Long Island staff knows that conducting speedy same day service for every job is necessary when dealing with water if you want to make a full recovery and reduce the chances of mold growth from occurring.
Our hurricane damage Long Island technicians work with IICRC certified specialists and are trained to remediate all types of water disasters, including:
Water extraction services

Implementation of advanced drying techniques

Flood damage restoration

Repair of structural damage

Assistance with the removal of damaged furniture/possessions

Removal of debris from property

Restoration of flooded and destroyed landscaping

Storm surge restoration

Wind damage remediation

Surveillance of the damage site
The last thing our hurricane damage Long Island agents want you to worry about when you contact us is incurring any financial risk by having us check your household for damages after a storm. So, call us when you need flood clean up and our hurricane damage Long Island specialists will make start the process by conducting a free home inspection.
Understanding The Different Hurricane Categories
There are varying degrees of hurricane levels, and it is important for home and business owners to understand what type is in their area when the moment arises. In the Atlantic and East Pacific regions, they use the Saffir Simpson scale to define hurricanes by their winds.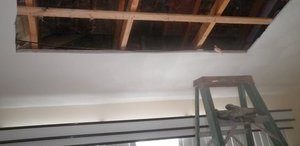 This scale provides examples of the type of damage and impacts (in the United States) associated with winds of the indicated intensity.
This scale categorizes the storms by 1 to 5, with 5 being the most severe. When you read the scale it uses examples of different types of damages that wind can cause to indicate the severity.
Our hurricane damage Long Island workers feel that is important to know that the scale does only use wind as an indicator for damage, and it does not take into account storm surges, flooding or rain. This scale is especially important for building owners, since the examples on the scale depend on the building codes for each different area and the duration they have been enforced.
In other words, some communities are more prepared to withstand hurricane winds than others, and by reading the Saffir Scale, you can get a better idea of how prepared the homes and buildings in your community area. Call our hurricane damage Long Island staff if you have any questions about hurricane wind damage or the Saffir Scale and we will help you today!
You Can Count On Our Staff To Mitigate All Storm-Related Issues
When our hurricane damage Long Island operation gets to your home or business, we immediately begin implementing advanced services to get your space back into the condition you know and love.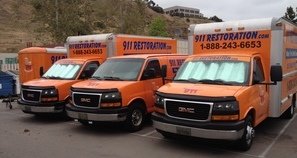 To get the process started, along with calling our hurricane damage Long Island members for water extraction maintenance, you need to contact your insurance company.
Getting your claim filed appropriately is a crucial element of the home restoration procedure, and our hurricane damage Long Island techs know all the ins and outs of the process.
In order to get you the best coverage possible, our hurricane damage Long Island professionals will handle the entire claims procedure, because we know what your insurance company needs to get you the coverage you deserve. 
Let our staff handle all of the hard work for you, and call our hurricane damage Long Island technicians at 911 Restoration of Long Island so we can give you fast, affordable restoration services today!