Mold Removal Glen Cove
Mold can get into hidden corners of your home and infest the area before it ever is seen, which is why you should contact the mold removal Glen Cove agents at 911 Restoration of Long Island even if you are unsure if fungus is growing.
It is important to remove both the mold and its spores to prevent future infestations, and our mold removal Glen Cove specialists treat the fungus at the source by remediating out the water damage that has caused the mold.
We are trained to mitigate the following causes of water damage and subsequent mold growth:
Washing machine overflow

Ruptured hoses

Flooding

Leaky shower pan

Ice machine Malfunction

Burst Pipes

Roof leaks

Sewage backups

Appliance malfunction

Water heater explosions
We keep our representatives available 24/7/365, making it easy for you to call us and schedule an appointment to get a free home inspection. Our mold removal Glen Cove pros make a point to arrive within 45 minutes no matter what time you call, so call us today!
Our Mold Removal Crew Will Make Your Home A Safe Place
Once it is official determined that you have mold, it is important to keep away from the infested area and let us take over. Attempting to clean up the mold yourself can be detrimental to the health of you and your family, as well as harm your home.
There are very precise steps that need to be taken in order to get the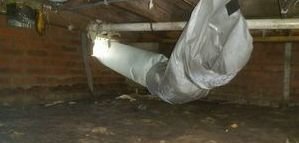 home properly sanitized, and our mold removal Glen Cove unit knows exactly how implement those procedures.
In order to determine the actions that need to take place, we take into consideration the size of the mold problem. If you have a little bit of pink mold in your shower, then it is nothing to really worry about, but if you have dark patches, then immediate action is required.
Call our licensed, bonded and insured mold removal Glen Cove techs when you need the most thorough service in the industry and we will go the extra mile to make sure your home is a safe environment for you and your family to live in today.
We Make Sure You Are Satisfied Throughout The Mold Removal Process
If you inhale mold spores on a regular basis, then it may cause you to experience symptoms similar to allergies, and, in severe cases, cause asthma and other respiratory issues, and we want to stop this from happening at all costs.
Our customers are always our top priority, and we will do whatever it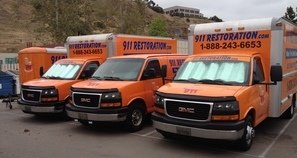 takes to prove our dedication to you and your home.
Our mold removal Glen Cove experts want to limit the possibility of this occurring, so when you hire us you can be sure that we will not stop until the job is done right and you will comfortable with the work.
With the use high tech equipment, such as professional grade vacuums, air filters, air purifiers, vapor barriers and advanced techniques, we get your home sanitized and decontaminated in no time.
So, call our mold removal Glen Cove professionals at 911 Restoration Long Island if you even have the slightest feeling that you may have mold lurking behind your walls or in your ceiling and we will get you the fresh start you deserve.