Water Damage Holbrook, NY
Water damage is a terrible and destructive force of nature or man-made origins that must be addressed and taken care of right away before it can go on to cause mold growth infestation and destruction on all levels, which is why 911 Restoration Long Island and our water damage Holbrook company are truly and forever available 24/7/365 eager and ready to make a fast response day in or night out.
In just simply a matter of a few minutes your home's concrete, brick and wood, or other materials can absorb water and expand gratuitously causing stress fractures and even rot.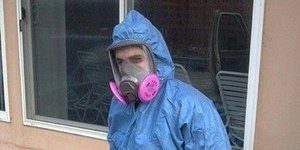 Some, but not all of these quality tips may include:
Inspecting and checking pipes for leaks, rust and cracks.
Check and make sure to verify any hard water problems.
Don't plant trees within 10 feet of the sewer line
Try to avoid flushing and sending harsh paper or wipes down the hole of the toilet
Insulate and make sure your pipes are good for not freezing in winter
After we have gone the distance and restored your home to a state of idyllic perfection we will then go the extra miles to educate customers like you on how to prevent rust or a pipe burst from flooding your home a second time.
Our expert level water damage Holbrook master trained specialists are very passionate and dedicated to working with customers in an effort to ensure their safety, and because we intrinsically value professionalism our master tech mold removal Holbrook pro team will even perform a visual mold inspection to ensure your safety and that of your loved ones to boot.
Don't just simply wonder out of curiosity if water damage can cause massive amounts of mold; call and contact our 911 Restoration guru team of water removal master experts and let us make and take all the difference now!
Water Damage Causes Fungus Growth
Water damage in all of its multiplicity of ubiquitous forms is the leading cause for mold infusion, and this is among the many reasons why our pro water damage Holbrook specialist teams also encompass our mold extraction and removal Holbrook experts too, so we can kill two birds with one very wet stone!
All it and everything else takes to cause damage is for a ruptured hose or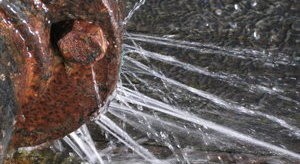 a water heater leak to provide a damp environment for outdoor fungus and mold spores to find and cling to, to start growing.
Then in little time at all, pink or black spots can form, thus indicating that you have a mold crisis or problem depending on the amount due to the fact that water cleanup was not initiated in a timely and fastidious manner that would have abated the issue.
Our guru water damage Holbrook specialized pros do indeed understand that fungus and mold are a dangerous force to consider that can rot out your home and make your family members feel sick.
This among many other quality reasons is why our mold eradication and removal Holbrook master specialists offer fast same day service with no notice around the clock.
Also, our mold remediation and removal Holbrook team will tell you that standing and stagnant water can potentially cause the growth of toxic fungus and mold spores, especially in areas where there is truly very little ventilation to air it out.
Give our 911 Restoration specialists a shout out and call us today and we will even help you file your water damage claim on your behalf with your insurance company so that you don't need to!
Water Damage Restoration Specialists

The absolut ebest water damage company in all of the Holbrook area is easily 911 Restoration mostly because our dedication, passion and commitment for this very special hamlet of Suffolk County is next to absolutely none.
Residing in a phenomenal school district with a plethora of activities for families to do, Holbrook as a special family-friendly place that positively deserves the best home care from 911 Restoration.
When our expert techs initiate water damage restoration services we do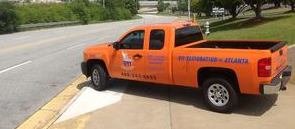 so after responding within 45 minutes of your dilemma call because we know first-hand from experience that time is of the utmost essence when it comes to providing and offering our advanced master technique restoration attributes.
Our water damage Holbrook company is joyous and prides itself on offering the utmost best in true water extraction work whether you and your home have a plumbing disaster or even a bad rain storm floods your crawlspace or basement.
We always and forever put the customer first each and every time, and this means our pro water damage Holbrook master expert techs will respond to you very quickly whether fire sprinklers flood your office or snow melt off causes your roof to leak in the home.
In addition, our mold removal Holbrook pros will even visually inspect your drywall and other walls for tiny spores of infestation because we value professionalism and refuse to leave until your home is a safe and totally healthy for dwelling in for all family members.
So don't think twice, to call our water damage Holbrook team with 911 Restoration Long Island right now and we can get started eliminating all of the damages in your home today!