Water Damage Huntington
Water damage restoration calls come into 911 Restoration Long Island quite often due to frozen pipe bursts, roof leaks, and appliance failure, and a variety of other causes too.
Our water damage restoration Huntington crew is available 24/7/365 to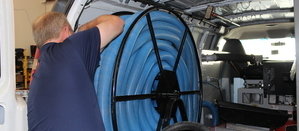 answer these calls and respond within 45 minutes.
A quick response time is vital to limiting the number of challenges taking place in your home.
We provide this fast approach while also catering to your needs professionally.
Our water damage Huntington team will even help out with the insurance paperwork in these situations.
With years of experience under our belts, we understand what it takes to give you a home that is better than it was before.
Call our water damage Huntington team with 911 Restoration Long Island and our specialists will even work directly with your homeowner's insurance policy to get you the most from your coverage today!
Water Damage Restoration Insurance Specifics
Our experts are constantly taking calls from folks who have recently gone through a disaster of some sort, but they are also contacted all the time for advice on how to prevent such situations too.
Here are some points to consider:
Homeowner's insurance covers most home disasters, however you may need a separate rider for certain emergencies.
For instance, when floods from rising water make their way into your home, you will need a flood insurance policy.
Specific types of floods, rainstorms, and events resulting from weather are generally not covered.
In addition, some plumbing matters are not always covered by insurance policies.
Our staff encourages you to check with your insurance provider to see which floods are included and which are not.
It is crucial to understand your policy to know what is covered and who to call in such an event.
We always put the customer first, which means we save you from the toxic environment.
Don't let your cozy home, or working office suffer the effects of a liquid invasion without help from the best. Contact our water damage Huntington team with 911 Restoration Long Island for immediate relief today!
Water damage Relief From The Experts
One customer's home sustained a long lasting leak, but he did not realize the extent of the damage until he found his roof falling apart. Peeling back the sheet wall, he saw black mold on the insulation and a deep rooted disaster.
His water damage had built up until the building simply could not take it anymore. The sheetrock was saturated from the leak.
He had another company coming out to repair his roof when he called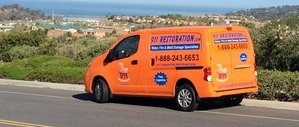 911 Restoration. We answered immediately and promised to be there within the hour.
When we found out another team would be there with the roof open, we offered to join them and work together to repair this tragedy.
Both parties agreed and we were there to check for water or mold inside the ceiling.
Upon finding the trouble, our water damage restoration Huntington staff and the roofing company worked together to eradicate the mold and repair the roof.
Because mold only grows quicker in the summer, our professionals and theirs worked as fast as possible to make this building livable again.
When you need a fresh start in your home, call our water damage Huntington experts with 911 Restoration Long Island for same day services that focuses on the customers' needs today!