Water Damage Jericho, NY
Water damage can destroy your home's resale value and foster mold growth in a matter of minutes—two of many reasons why 911 Restoration Long Island and our water damage Jericho company are available 24/7/365  at 516-206-4420 ready to initiate our advanced restoration services before the damage turns into an expensive set of repairs.
Furthermore, our mold removal Jericho team will even educate customers on how to tell if they have a mold problem after we first perform our water damage restoration services in Jericho, NY.
Some of these warning signs include: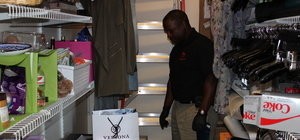 Black or pink spots on the walls
Moldy odor in the home
Dampness in the air
Humid rooms
Congestion
Itchy eyes and skin
Our mold removal Jericho pros are the same techs who perform the water damage restoration services that local businesses and homeowners rely on to keep their dwellings safe, mold-free, and healthy for families.
Water damage and mold almost always congregate together, which is why our water damage experts in Jericho have also licensed mold removal professionals.
We respond within 45 minutes of all calls because we know how important it is to perform fast water extractions and mitigate your toxic mold spores.
When our water damage Jericho experts respond to restore damage caused by a pipe burst or a roof leak we often uncover a mold problem and, due to these above symptoms that were present in the home, our mold removal Jericho team is never surprised.
Don't just wonder what to do if you have a pipe burst, call 911 Restoration Long Island and let our mold removal Jericho and water damage Jericho professionals make all the difference in a timely manner! call us 516-206-4420
Specifics Of Water Damage Restoration

When you have a pipe burst our water damage Jericho pros stress to turn the water main off before you do anything else. This way you can control the flow of water.
Then remove all of your valuables and furniture to a dry room so our mold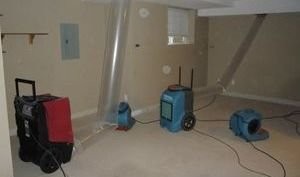 removal Jericho techs will have more room to perform our free inspection.
The water damage Jericho team from our 911 Restoration Long Island company truly loves our special community and we stop at nothing to keep our neighbors safe and healthy.
The little hamlets located in Nassau County like Jericho offer a peaceful existence to locals who enjoy being out in nature but not far from the city.
These areas also offer an amazing school district making Jericho an ideal place to raise a family.
When we set out to start pumping water from basements or engaging in water damage remediation in Jericho, NY from ruptured hoses in the laundry room, our water damage experts in Jericho will stop at nothing to ensure the quality of our work is next to none.
Furthermore, our mold removal Jericho professionals will make sure that no toxic spores are present and we use the latest drying technology to eradicate any remaining moisture hiding in your carpets.
Call our water damage Jericho team with 911 Restoration Long Island and we will even file your water damage claim to your insurance for you today! call 911 Restoration of Long Island at our number 516-206-4420
Insurance Coverage Specifics For Water Damage
According to research our water damage Jericho crew members did through the Insurance Information Institute, insurance will cover water damage so long as it wasn't caused by outdoor flooding.
When rain storms flood your crawl space or rain enters the home through the roof or windows, you will need a supplemental policy through a private insurer.
Furthermore, a standard homeowner's insurance policy will likely deny a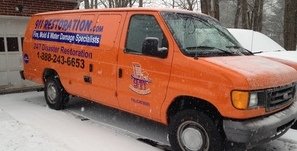 claim if any negligence is to blame. For example, failure to replace leaking pipes or a damaged roof can result in a big loss.
Easily 911 Restoration is the best water damage company in Jericho because the number one customer service award in the industry is help by out water damage Jericho and mold removal pros.
We value professionalism and we always put the customer first. This means our mold removal Jericho members have been working with all insurance companies since 1978 to ensure we fight hard to get your claim covered.
We have over 35 years of experience, so this means our water damage Jericho pros use the most comprehensive restoration services to address your flooded basement or water damaged home.
Call our water damage Jericho team with 911 Restoration Long Island and let our water cleanup crews make your home better than ever in no time at all today! so contact us today at 516-206-4420