Water Damage Mineola, NY
The best water damage company in Mineola is easily 911 Restoration Long Island because our mold removal and water damage Mineola professionals will always put the customer first.
Water damage only gets worse if not treated right away, which is why our water damage Long Island company and our water damage Mineola experts are available 24/7/365 so we can perform expert water damage restoration immediately before mold spores can grow.
Some critical points to consider:
We are licensed, insured and bonded to perform the best restoration techniques when you have a pipe burst and a mold problem.
We even use the latest drying technology to make sure your home is in tiptop shape when we leave.
We value professionalism, so this means we work tirelessly around the clock to restore your home to something better than ever.
The Village of Mineola harkens back to simpler days long gone, and the country road running along the village's southern border and the old Nassau County Courthouse seem to take locals and visitors back in time while shedding a tranquil light in contemporary times.
With these olden ways comes worn down water measures, including clay and cast-iron plumbing that tends to shatter and rust.
Our water damage Mineola specialists Give us a call today and let us start the process of getting your home into a new and improved condition!
Most of the water extractions we perform are a result from plumbing disasters or bad weather. No matter how your water damage forms, we can handle it.
When rainstorms flood your crawl space you will need fast water damage restoration services before the destruction sinks into your support beams, spawns a fungus infestation, or degrades into black water.
When you need the aid of the best water damage restoration company, call 911 Restoration Long Island and our water damage Mineola crew will handle the insurance paperwork, mold remediation, and water mitigation.
Water Damage Restoration Experts Here For You

When you have a roof leak, washer burst, or any other water based emergency, the first thing to do is call our water damage Mineola specialists without delay.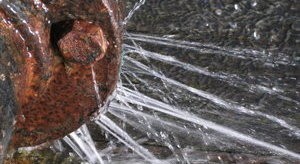 We will walk you through how to shut off your water line and other steps to mitigate the damage that floods cause.
When our 911 Restoration Mineola specialists arrive, we come with a truck full of tools to fully repair your home using the best restoration techniques.
Before our mold removal Mineola team leaves, we will teach you how to prevent leaks from happening again.
We arrive within the hour so that the damage caused by water heater floods, sewage backup, and storms is minimal.
Our water damage Mineola technicians are capable of handling all your water removal needs.
When you need help getting the most from your homeowner's insurance company to cover the water damage, reducing the amount of destruction caused by a fire sprinkler malfunction, and the quickest water cleanup, call 911 Restoration Mineola.
Insurance Will Likely Cover Your Water Damage
Our water damage Mineola company has done a lot of research through the Insurance Information Institute and so long as the damage is not caused by negligence, your insurance policy should cover the water damage.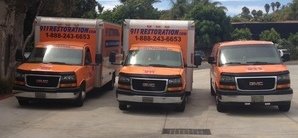 If rainstorms send a flood of water into your basement you would need a supplemental policy to cover the damage. If homeowner negligence accounts for any of the damage, your claim will likely be denied.
Cleaning your rain gutters and properly aligning your downspouts, you provide precipitation an easy route off your roof, reducing the chances of holes and mold forming.
Insulating your water line and allowing a small trickle to run through your pipes in the winter, you prevent a frozen pipe burst.
By installing a sewage back flow valve, you reduce the chance of a toilet overflow and other sewage backup.
There are many steps you can take to secure your home against disaster and finances against insurance loss, but the most important is having our water damage Mineola operatives on speed dial so that we can get to your emergency as fast as possible.
When it comes to protecting your home you deserve the best water damage company in the area, so call our water damage Mineola team with 911 Restoration Long Island and let us take care of your home today!