Water Damage and Mold Removal Brentwood
The people of Brentwood never have to worry about who will take care of them when severe storms happen, or when pipe bursts occur, because they have owners Eli and Daniel along with their water damage Brentwood staff with 911 Restoration Long Island at the ready to save the day.
Your home can become damaged by moisture at any time and by many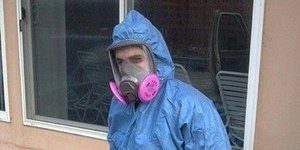 different factors, which is why it is important to call the water damageBrentwood team the moment you notice any invading water on your property.
Our mold removal Brentwood pros stay open at all hours, because our water damage Brentwood techs know that getting to the scene of water damage quickly will give your home the best chances at a full restoration.
When you call our office you can be sure that our mold removal Brentwood staff will be at your property was quickly as possible, equipped with water extracting and drying technology to immediately get to work. Our water damage Brentwood techs are licensed, bonded and insured to remediate all causes of water damage, including:
Ruptured Hose Flooding

Sewage Water Overflows

Pipe Bursts

Washing Machine Leakage

Home Flooding

Shower Pan Leakage

Mold and Fungi Infestations

Roof and Ceiling Leakage

Mildew Growth

Water Heater Explosion Floods

Toilet Overflows

Ice Machine Malfunction Leaks
Same day services are necessary to making sure that the structure of the home is not affected, as well as preventing mold growth. When mold growth or water damage does occur in the homes or places of business in Brentwood or the surrounding area, Eli and Daniel's water damage staff have the ability to arrive within 45 minutes to put a stop to it.
Stopping water damage in its tracks is just what Eli and Daniel have been trained for, and why they work with IICRC certified technicians who are are licensed, insured and bonded to handle any and all forms liquid invasions.
"Our teams of experts are so dedicated to saving the homes and stores of Brentwood and the surrounding area that we are available 24/7/365 for absolutely any restoration need that people have," Daniel says.
Providing the people of Brentwood with the superior level of water damage protection that they need is a bread and butter challenge for Eli and Daniel and this is why they are trusted above all else in the Brentwood area for their excellent work and services.
If your home is amid a water damage challenge from a ceiling leak or localized flood, then don't hesitate to contact Eli and Daniel with their water damage Brentwood staff at 911 Restoration Long Island today!
Mold Prevention through Water Damage Avoidance
Over their tenure in the business, Eli and Daniel have found and solved every conceivable kind of water damage that exists, and this is how they have developed such a supreme level of familiarity with the subject.
This familiarity has shown Eli and Daniel that almost any water damage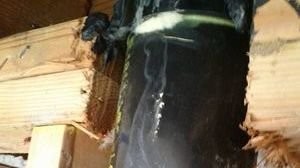 scenario can easily turn into a mold growth contamination event if not properly looked after immediately upon discovery.
"People tend to think that just because they have mopped up all the water from a toilet overflow, that they have solved the problem," Eli explains. "This isn't the case, and mold can even grow in some locations without the aid of a spill in the first place."
Mold prevention in most situations amounts to simply not letting too much moisture accumulate and affect the porous materials of a home or storefront.
"One of the best methods for preventing mold growth is simply preventing the water damage that causes it," Eli says.
People should regularly check their plumbing system and the fittings on their water-connected appliances so that they can find any small issues before they become larger ones that cost more to fix.
Don't let a mold contamination or fungus infestation take over your gorgeous home. Call Eli and Daniel with 911 Restoration Long Island and let them provide you and your home with all of the mold abatement work it needs today!
Protecting Brentwood through Flooding and Other Extreme Weather
Our water damage Brentwood specialists have been providing solutions to water related restoration challenges for their entire career, and with so much experience, their familiarity with flooding and other extreme weather from the nearby Atlantic is untouchable.
Water damage Brentwood specialists know that the turbulent nature of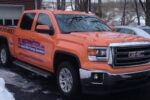 the Atlantic has the overwhelming capacity to cause the need for water extraction services in area homes and stores too.
This is why Eli and Daniel's water damage teams are mobilized and ready for all kinds of challenges that might spring up in the area.
"Our crews are positioned with the strategy in mind of getting to the site of any disaster quickly and with all the latest drying technology to save homes from whatever water damage source they have," Eli explains.
The water damage Brentwood crews will even file the insurance paperwork for people in these situations so that they don't need to deal with everything all at once.
"Property owners shouldn't have to take on both their water damage and the needed paperwork for the insurance claim at the same time," Daniel says. "That's why we do it all for them so they can get back their peace of mind."
When you need mold remediation services that can be a serious thing. Our mold removal Fort Lauderdale specialists understand the magnitude of the situation, and will work with you to ensure the safety of both your home and your family.
In order to make you feel comfortable throughout this process, our mold removal Brentwood workers provide you with around the clock customer service. When you need any question answered, you can pick up the phone and a service agent will be standing by waiting to assist you.
Keeping this level of accessibility is important to our water damage Brentwood specialists, because we understand how overwhelming this can be and our mold removal Brentwood members want to make the process as easy as possible for everyone involved.
This includes the financial aspect, as well. Our mold removal Brentwood pros always offer affordable fungus remediation services, so you can rest assured that you are getting the best deal in the area. Don't let a water damage event turn into a mold removal situation in your beautiful home and contact our water damage Brentwood specialists with 911 Restoration Long Island today!