Water Damage Centerport, NY
Water damage can seriously devalue your property if it isn't addressed quickly by professionals, which is why the water damage Centerport team at 911 Restoration Long Island is available 24/7/365 to answer your call.
The wonderful sailing culture of Centerport has provided the citizens of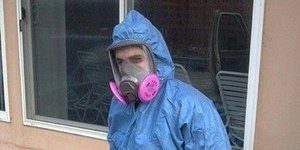 this great community with an appreciation of water, but it is also important to remember that water can be very destructive.
Yes, the water damage Centerport crew will work with any insurance company to guarantee you get the water repair you deserve without breaking the bank.
Our goal is take all of the water out of your home instead of all of the money in your pocket, and that's why we keep our rates as low as possible.
We understand that water damage can be a frustrating and scary experience, but we are here to let you know that water damage restoration won't have to break the bank to get your home back in shape.
Our professional teams are standing by, so don't hesitate to call our water damage Centerport experts with 911 Restoration Long Island at the first sign of trouble and we'll be there in no time to solve it today!
Knowing When You Need Water Repair Services
Our team will arrive with the latest drying technology, ready to pump every last drop of water off of your property. Once dry we move on to repair every damaged surface.
Here are some points to consider: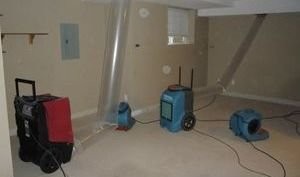 You need water repair services after any number of water mishaps according to our water damage Centerport technicians.
Certain types of damage require a certain type of cleanup approach.
We firmly believe that water restoration should be within reach of all who need it, so don't worry about the price tag.
We will repair your home in the most efficient and cost effective manner possible.
Pipe bursts, washer bursts, and ruptured hoses can quickly fill your home with water.
Wood floors, cabinets, drywall and any other affected area will look good as new by the time the water damage Centerport team is through, so be sure to get in touch with our crew for the help you need today!
Water Damage Experts Here For You Anytime
Our water damage Centerport specialists with 911 Restoration Long Island are the right people for the job because we have years of experience, and because we truly care about you and your property.
There is simply no other water removal company in New York with the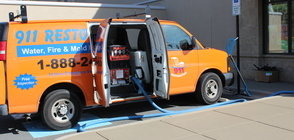 same level of expertise and professional work ethic.
When you call us you can rest assured that your home is in the best hands possible, a quick response and same day service is par for the course so that you're never left waiting long.
911 Restoration can even give you tips on how to prevent damage in the future, from installing a quality sump pump in your basement to routinely checking for water heater leaks and insulating pipes.
No other company has your back like we do, so read more about what we can do and call our water damage Centerport professionals with 911 Restoration Long Island for help today!