Water Damage Central Islip, NY
Central Islip may be home to seven churches, but 911 Restoration Long Island and out water damage Central Islip team knows that no amount of prayer is going to part the waters and keep you safe in a major flood.
Strong storms come in from the Atlantic into the Great South Bay and can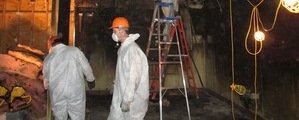 dump torrential amounts of rain in a short amount of time, which can spell real trouble if you're not prepared.
For years our water repair company has worked diligently to ensure that the homes and businesses of this historic hamlet never fall victim to the destructive impact of water damage.
Our water extraction experts are on stand-by and available 24/7/365 with the latest drying technology.
We offer same day service and will be on site within 45 minutes. If your home has come under attack from water, holy or unholy, then do not hesitate to call our water damage Central Islip team with 911 Restoration Long Island today!
How Water Damage Occurs
Our water damage Central Islip crew with 911 Restoration Long Island knows all about the destructive effects of invasive water which can include the deterioration of your home's foundation.
Here are a few points to consider on water damage:
Additionally the destruction of carpets as well as other flooring materials, can lead to the eventual growth of toxic black mold.
There are many potential causes of damage including pipe bursts, washer bursts, water heater leaks.
Additionally it can come from rain storms, ruptured hoses, bad plumbing, toilet overflows, and even fire sprinklers.
Water damage is a serious issue regardless of the cause and it quickly escalates into a bigger problem if not dealt with quickly by a professional.
We are a licensed, bonded, and insured water restoration crew that can do it al.
We can even handle your mold remediation and sewage backup cleanup too.
If you are the victim of water damage do not wait for the problem to become worse, call our water damage Central Islip team with 911 Restoration Long Island and we will be on site for a free inspection in no time today!
Costs Of Most Water Damage Restorations
We pride ourselves in our affordability and we have made a point to work with all insurance companies, which means that it won't cost you a lot of money to call our water damage Central Islip team.
Our water damage restoration services are the most affordable around and inspections are free so there is no pressure.
While it is not possible to guarantee total protection, there are in fact a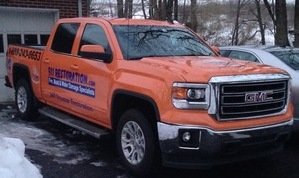 few tips that our water damage Central Islip professionals recommend you follow to drastically reduce your chances of dealing with invasive water.
Keep a sump pump on hand so you can start pumping water out of your basement or crawlspace at the first sign of flooding.
Check your gutters often for leaks and make sure that the downspout is properly rerouting water away from the foundation of your house.
Also you may want to invest in sewage back flow valves if your home is not already equipped with them. The valves can prevent sewage from backing up into your home and exposing your family to toxic bacteria.
If after all of this you still run into trouble then give us a call, and you can check out more information here on what makes 911 Restoration Long Island an industry leader!
If your home or office is already taking on flooding, then contact our water damage Central Islip team with 911 Restoration Long Island now and we will provide you with the professional service you deserve today!