Water Damage Copiague, NY
Our water damage Copiague technicians with 911 Restoration Long Island are always on call, ready to restore your home to its pristine condition so don't hesitate to give us a call today.
Our company is the best because not only do we offer the full spectrum of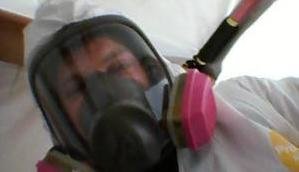 water damage Copiague services, including water extraction, clean up and restoration, but our company also offers same day service.
You will get the same professional and experienced service whether you need an emergency repair done that day, or we schedule your repair in advance.
We have years of experience, and we are licensed, bonded and insured. Copiague, New York sits just 35 miles east of Manhattan, and many of its residents commute to the city.
There are three major peninsulas in Copiague, often considered separate communities: Amity Harbor, Copiague Harbor, and Venice.
The surrounding water might draw many of the residents of Copiague, but they often don't consider the damage that can happen when severe storms or floods happen.
Our water damage company is ready to respond within 45 minutes when water problems occur, whether caused by rain or plumbing emergencies, so call 911 Restoration Long Island for the help you need today!
Preventing Water Damage Tips

Although some water damage cannot be prevented, most problems can be avoided with the right preparation and our water damage Copiague, NY team is here to help.
Here are some important tips to remember:
The most important action is to ensure your home is water tight, so that when inclement weather occurs water will not get in through any cracks, such as leaks in your roof or windowsills.
Additionally, you should ensure your gutters and downspouts remain free of any clutter so that the water will not pool on your roof, causing leaks or more significant damage.
In addition to protecting your home from outside water, you also need to protect it from problems in the home.
There might be a pipe burst, a toilet overflow, ruptured hoses, or other problems with your pipes or plumbing.
Although some of these problems occur spontaneously, most severe plumbing problems happen from not fixing a small problem as soon as it is discovered.
If you keep your home well maintained, you should be able to prevent most water damage problems. Call our water damage Copiague team when you do encounter a problem, and we will take care of it for you today!
Water Damage Restoration Experts Always Here For You

911 Restoration is the best water damage company because our water damage Copiague team offers the best service when you encounter problems in your home.
We offer both clean up and restoration services, so you do not have to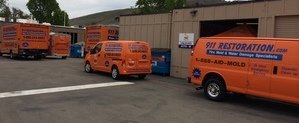 worry about having to call in multiple companies to repair your home.
When we do our water removal, we use the best equipment including the latest drying technology.
We will even go into the crawlspace in your home to ensure that every last drop of water has been removed so that it will not cause any further damage.
We offer an affordable price and a free inspection, as well as working with all insurance companies, so cost does not have to be an issue.
We value professionalism, and it is our customer service that really makes our company stand out amount the competition. We always put the customer first and you can always find out more about us to see why we are the industry leader.
Call our water damage Copiague team with 911 Restoration Long Island and will be at your door as quickly as possible to take care of everything today!