Water Damage Dix Hills, NY
Water damage is a terrible thing to experience that entails various types of corruption and 911 Restoration Long Island is available 24/7/365 ready to send our certified water damage Dix Hills experts to perform the best water removal services in this community we love and strive to protect from household flooding.
Located on Long Island, Dix Hills resides near the expressway making it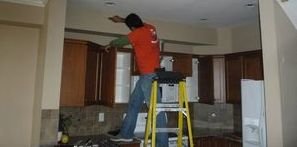 an ideal place to live for those looking for an easy commute.
Additionally, due to its close proximity to the freeway our water damage Dix Hills technicians can respond to your water damage catastrophe in record time!
We respond within 45 minutes of all calls making 911 Restoration your fastest option for emergency water damage restoration services.
We are licensed, insured and bonded by the state of New York to perform restoration services regardless of the cause or size.
Call our water damage Dix Hills professionals with 911 Restoration Long Island and let our expertise play a role in what to do when you have a pipe burst today!
Water Damage And Pipe Bursts
Our water damage Dix Hills specialists agree that when you have a pipe burst the first thing to do is shut off the main water line to prevent excessive water from saturating your carpets.
If the plumbing pipelines in your home are going to cause flooding in your house it is normally due to one or more of the following reasons:
Blockage from rust
Lack of maintenance
Outdated parts
Blockage from hard water mineral deposits
Flushing inappropriate items
Pipe freeze
Eruption in your plumbing system can cause severe structural damage and soak into concrete, brick, wood and other organic and semi-organic materials.
Our water damage Dix Hills experts at 911 Restoration advise customers that they should familiarize themselves with local land management property information in the event a main water line ruptures and adjoining properties are equally responsible in one regard or another.
Based on statistics regarding such water damage catastrophes, there have been various water line failures caused by second party negligence and if you are well versed in knowing your rights you may even be able to avoid going through your own insurance company to get the water clean up services you need.
Our water damage Dix Hills technicians are qualified experts in the field of flood damage restoration and we hold all the top industry certifications and have over 35 years of experience making 911 Restoration Long Island the best water damage company in the area, so call now for a free inspection!
Storm Damage Explained

Based on research gathered by various restoration professionals, responding to residential flooding right away is key to saving your home and because our water damage Dix Hills pros are the fastest in Long Island, you can rest assured that 911 Restoration is the best water damage company.
Encompassing 15.9 square miles in the town of Huntington, Dix Hills is a geographically contained area that allows our water removal company ample time to respond to all emergency water clean up calls in a timely manner.
If your gutters and downspouts break and water floods your foundation,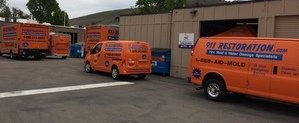 or your sump pumps are on the fritz and your crawl space is overcome with flood water, our experts at 911 Restoration can spring into action using the latest drying technology to restore your home back to a pristine condition.
Our water extractions team at 911 Restoration is number one in customer service.
When we arrive at your home in our promise to always offer same day service we discuss our demolition process, show you how we secure your loss and set up containment, and together we make plans on a re-design of your property so we can make it even better than it was before.
911 Restoration is the "fresh start company" that is honored to serve our beloved community by ensuring each and every home and business is protected from severe water damage.
Give our water damage Dix Hills team with 911 Restoration Long Island a call and let us do what we do best to bring your home back to normal again today!