Water Damage East Norwich, NY
911 Restoration Long Island eliminates water damage emergencies with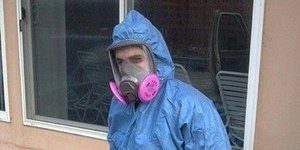 only the best professionals because black water can spread bacteria and disease along with the possibility of mold cultivation too.
Water damage can strike anywhere, and living on an island makes it all the worse.
911 Restoration Long Island mitigates that extra threat of flooding by providing water damage restoration services that will return your home to its original state.
Small-town living is the appeal in East Norwich.
This Long Island hamlet is a place you can go to get out of the New York City hustle and bustle while still being close enough if you want to go visit. When you get out of the city to relax, don't let ruptured hoses stop you.
Contact our water damage East Norwich professionals with 911 Restoration Long Island to take care of the work that needs to be done to bring your home back to normal in no time today!
Flooding Restorations Of All Kinds
Our water damage East Norwich, NY crew is capable of all disaster restoration services, so we can perform all kinds of restorations. Leaks or a pipe burst from your home's plumbing will cause destruction and mold growth.
Floods following storms occur when rain manages to seep into your crawl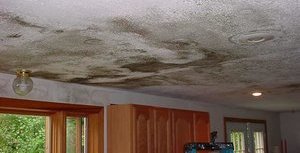 space or the rest of your property where it soaks your carpets.
Our water damage East Norwich, NY operatives use the latest drying technology and water extractions techniques as methods to stop floods, but you can halt a minor flood before it becomes a problem by activating your sump pump and sewage backflow valve.
Fast water removal is key to making sure the destruction incurred remains minimal. There are a few steps you can take before a heavy storm to keep a flood from taking place at all.
Make sure your gutters are cleared out to prevent standing water and make sure they are set up appropriately with downspouts to rush water away from your roof and foundation.
Time is of the essence when water builds up in your home, and that is why you should choose 911 Restoration. We respond within 45 minutes. Contact our water damage East Norwich, NY pros for tips on preventing floods.
Leaking and Flooding Costs Explained
We pride ourselves on being the best company around when it comes to water damage East Norwich, NY services, and you should choose 911 Restoration because we always put the customer first.
We value professionalism and years of experience to prove it. 911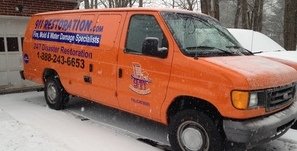 Restoration East Norwich is available 24/7/365 and offer same day service to shut down your disaster with all haste.
We are licensed, insured and bonded. Our testimonials will help you understand why you should choose 911 Restoration.
Our water damage East Norwich, NY specialists recognize the financial burden surrounding this type of tragedy, so we work with you to offer an affordable price; with 911 Restoration you can afford water removal!
We start with a free inspection to find the extent of the damage. After that, we begin repairs, and even consult with your  insurance agent. We have experience working with all insurance companies, so you don't have to worry about if we will mesh or not.
Our water damage East Norwich, NY techs take the stress and expense out of the disaster restoration process. Call our water damage East Norwich experts with 911 Restoration Long Island for a quality restoration experience you that is geared toward your needs today!