Water Damage East Rockaway
When water invades your home it can pose as a threat to the home's structural integrity, which is why it is so important to call the water damage East Rockaway experts at 911 Restoration Long Island as soon as you discover moisture in your household.
Fortunately, our East Rockaway floodwater removal techs are available 24/7/365 to remediate all causes of water damage, such as:
Washing machine overflow

Ruptured hoses

Flooding

Leaky shower pan

Ice machine Malfunction

Burst Pipes

Roof leaks

Sewage backups

Appliance malfunction

Water heater explosions
East Rockaway is a beach neighborhood, which, although beautiful, can come with a price. Living so close to so much water can make your home susceptible to becoming damage by all the moisture present.
We will get to your open within 45 minutes to help you repair all the damage and enjoy your home again by providing the best flood damage restoration services on Long Island, so call our East Rockaway floodwater removal operation and get a free home inspection today.
Understanding How Water Can Invade Your Home
Our East Rockaway water extraction experts know from all their years of experience that the two general ways in which water can infiltrate your home are from natural disasters, such as storms and floods, and plumbing problems.
Whichever way the water finds its way into your home, it doesn't take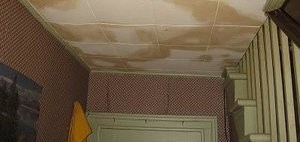 long for it to cause damage once it is inside.
It is not uncommon for storms in East Rockaway to be strong enough to cause area waters to rise and seep into your basement.
Luckily, our East Rockaway flood damage eradication technicians have the most advanced technology in the industry to pump out the water out of your basement quickly and dry the area thoroughly.
If your plumbing is what is casing the issue, such as a pipe bursts, a water heater leaks, or the toilet overflows, then you can also rely on us to repair the problem at the source and remove all traces of water from the premises.
Call the East Rockaway plumbing unit and we'll be there to implement same day services the moment we arrive on the scene.
We Want To Make It Possible to Prevent Future Water Problems
It is possible to prevent all types of water-related problems from occurring all together, or at the very least, minimize your risk of experiencing a water incident.
Our East Rockaway water removal specialists are licensed, bonded and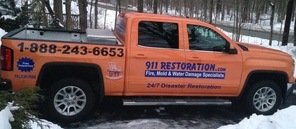 insured to make a plan for you that will help you prepare your home for future instances of flooding.
For example, it is important to make sure you install and maintain a battery operated sump pump in your basement, that way even if your power goes off during an intense storm, it will still be able to pump out water.
Water doesn't only seep into the basement. It also can come in through the roof and walls. Clear your gutters and downspouts frequently to make sure rainwater is always moving away from your property.
Even with every precautionary measure in place no one is ever completely safe, so do no hesitate call our water damage East Rockaway flood cleanup technicians with 911 Restoration Long Island the moment you need help today!