Water Damage in Elmont
The climate in Elmont features hot, humid summers and stormy winters. Precipitation is significant most of the year, putting homes and businesses at risk of experiencing water damage. 911 Restoration of Long Island is locally owned and operated, making our staff experts at combatting the issues brought on by the weather patterns in Elmont. Our operation is available 24/7/365, so you can call us the moment you require water damage restoration. Regardless if you need help day or night, our technicians will respond within 45 minutes of receiving your call. We will start the water restoration by giving the property owner a free water and mold inspection.
911 Restoration of Long Island understands that a water damage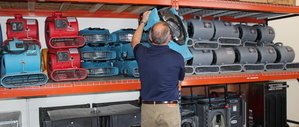 emergency can occur at any time. The longer moisture is left to sit, the more damage it can cause. To minimize your losses, our technicians always arrive ready to begin same-day flood cleanup services.
Mold is a common byproduct of leaks and flooding, especially in Elmont, when humidity is high. When you hire 911 Restoration of Long Island, you will receive help from a flood cleanup company that also specializes in mold remediation.
You can have confidence in our ability to repair even the most severe water-based disasters. Our IICRC certified technicians will use state-of-the-art technology and comprehensive cleanup techniques.
Along with employing certified, experienced professionals, 911 Restoration is licensed, bonded, and insured. We want to give you peace of mind knowing that we will protect you in any situation.
Whether you're dealing with a pipe burst, flooded basement, or mold infestation, our repair techs will restore your property entirely. Our goal is to leave it looking better than new.
Call 911 Restoration of Long Island as soon as you need water damage restoration in Elmont. Our technicians will show you that a moisture problem can turn into a Fresh Start!
Preventing Rain and Snow From Causing Indoor Water Damage
Even though 911 Restoration of Long Island is capable of providing professional water damage restoration, we want to help you protect your property. Your wellbeing is our priority, and prevention is the best route when dealing with leaks and floods.
While it is impossible to prevent water damage from affecting your property entirely,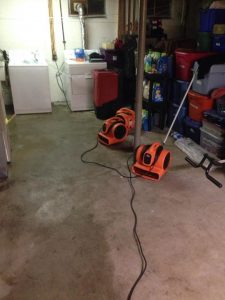 there are simple steps you can take to prepare your home or business for a water disaster.
The roof is the main entry point for rain and snow. Storms will expose any cracks or broken shingles by creating water leaks. The downspouts and gutters need to be functioning correctly to allow proper water runoff.
When it rains, you should check to see where the water flow is going. If you see your downspout directing water to your basement, then you should redirect the flow to at least 10 feet away from the property.
You should also make sure your gutters are clear of any debris. This will stop water from building up on the roof and seeping into the attic and ceiling.
On top of rain and snow, ice can also contribute to indoor water damage. Ice dams can form along the eaves of your roof when there is inadequate insulation. The snow can melt in the middle of the roof and refreeze along the eaves, resulting in an ice dam.
Snow will continue to melt behind the ice dam and seep into your property. However, by clearing your roof of the snowpack, you will significantly reduce your chances of experiencing a water leak.
Unfortunately, even the most vigilant property maintenance will not stop all water damage incidents. When that is the case, 911 Restoration of Long Island will provide you with the leak repairs and flood cleanup needed to get your property back up and running.
Call our technicians when you need water damage restoration. You will receive help from a team that cares and understands what you need to overcome any water damage emergency.
Customer Care is Essential to Successful Water Damage Restoration
The challenges brought on by water damage do not only affect the property. It can be overwhelming to deal with issues such as basement flooding and pipe bursts.
911 Restoration of Long Beach will put your mind at ease as soon as we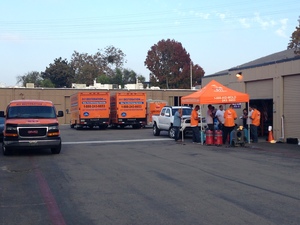 arrive. Not only will our technicians handle the flood cleanup and mold removal, but our staff will assist you with every other part of the water restoration.
The line of communication is open around the clock, so you can ask us any questions you may have without waiting.
We realize you want information regarding the water damage and mold removal cost right away. Our onsite technicians can best answer this by formulating an estimate after they conduct the initial inspection.
You will find that our prices are competitive and we accept all types of insurance. If you need assistance in understanding your insurance policy, we will provide you with a free insurance consultation.
Our staff wants to help you get the most coverage out of your insurance plan. Our repair techs will help you create an itemized list of your losses to submit to your provider. We will also directly bill your insurance company and file your claim for you.
So, call 911 Restoration of Long Island to receive full-service water restoration. We will guide you through the water damage into the Fresh Start you deserve!
Servicing the cities of Albertson, Amityville, Atlantic Beach, Babylon, Baldwin, Bay Shore, Bayville, Bellmore, Bethpage, Bohemia, Brentwood, Brightwaters, Brookville, Carle Place, Cedarhurst, Centereach, Centerport, Central Islip, Cold Spring Harbor, Commack, Copiague, Deer Park, Dix Hills, East Farmingdale, East Garden City, East Islip, East Massapequa, East Meadow,, East Northport, East Norwich, East Rockaway, Elmont, Farmingdale, Floral Park, Franklin Square, Freeport, Garden City, Glen Cove, Glen Head, Glenwood Landing, Great Neck, Greenlawn, Greenvale, Hauppauge, Hempstead, Hewlett, Hicksville, Holbrook, Huntington, Inwood, Island Park, Islandia, Islip, Islip Terrace, Jericho, Kings Park, Lake Grove, Lake Ronkonkoma, Laurel Hollow, Lawrence, Levittown, Lindenhurst, Locust Valley, Long Beach, Long Island, Lynbrook, Malverne, Manhasset, Massapequa, Massapequa Park, Melville, Merrick, Mill Neck, Mineola, Mt. Sinai, Nesconset, New Cassel, New Hyde Park, North Babylon, North Massapequa, Northport, Oakdale, Oceanside, Old Bethpage, Old Westbury, Oyster Bay, Patchogue, Plainview, Point Lookout, Port Washington, Rockville Center, Ronkonkoma, Roosevelt Roslyn, Roslyn Heights, Salisbury, Sayville, Sea Cliff, Seaford, Smithtown, Sound Beach, South Farmingdale, South Huntington, St. James, Stony Brook, Syosset, Uniondale, Valley Stream, Wantagh, West Hempstead, Westbury, Williston Park, Woodmere, and the surrounding areas.