Water Damage Garden City
Water damage issues can emanate from anyone's house and they must be stopped in their tracks to sidestep increased devastation and escalating costs, which is why 911 Restoration Long Island professionals are always available 24/7/365 to dispatch our mobile teams to your home  before things get out of control.
Not only that, but also our mold removal water damage Garden City pros can disentangle your water damage calamity, but we can also take on any other restoration needs you may not have thought of as well, such as:
Mold testing apparatus and decontamination work.
Pipe burst repair exprtise.
Cutting-edge fungus removal techniques.
Washer burst repair and replacement.
We use the latest drying technology.
We always make sure to put the customer first.
Latest drying technology at your service.
One major thing lurking around the corner they don't want is for water damage to plow through their homes like a freight train on the loose, which is a reason why our experts are standing by everywhere you might need us around the clock and fully and completely prepared for just such emergencies when they unfold.
If you have water damage taking over every crevasse of your home already then don't even hesitate to give our mold elimination and water damage Garden City pros a call at 911 Restoration Long Island today!
Water Damage Induced Mold Grow
Our water damage Garden City technicians know from years of experience that any amount of water that is allowed form stagnated collections in your home has the overwhelming capacity to grow mold.
Moreover, it will become a serious health risk to you and your family and that's why you should call trusted and certified professionals like our experts with 911 Restoration Long Island to come and take care of all the trouble safely and soundly for you.
Not only that, but we can do mold removal anywhere and our water damage Garden City pro teams destroy any mold growth colonies that are forming.
We can also handle any of your other restoration needs including: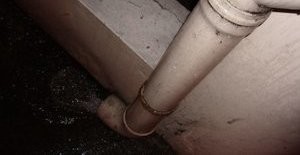 Black water testing and extraction work.
Gray water as well as returning water removal.
Faulty or broken water heater repair and decommissioning capabilities.
Fire sprinkler work and maintenance.
Soaked, soggy, moldy and wet drywall removal and extractions.
Odor testing, sourcing and removal and abatement.
Our water damage Garden City expert master certified techs know that mold problems of any kind may not seem or appear dangerous at first, but in long view of reality it's actually a fairly serious consideration as a hazard.
Once mold particulate is inhaled, mold spores and any fungus infestation detritus can lead to breathing issues in the nasal cavity and even respiratory problems in those with immunologically weakened systems including the very young or truly elderly and even those who are particularly susceptible to changes in air quality.
If you find that unfortunately you have mold growth problems that need remediation, or even and also if you just want to know what you should or can do when you find yourself in a situation like when a toilet overflows, then give our professionals at 911 Restoration Long Island a shout out today!
Water Damage Restorations Prevent Mold Growth

Our mold remediation and abatement water damage Garden City pros have years of experience in the restoration world as the industry vanguard in all forms of water disaster recovery.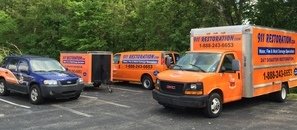 This in conjunction with our masterful capacity and ability to forever and always put the customer first daily makes our crews of pros the best restoration company in Garden City hands down without question.
Our masters of extraction also aren't just the best in existence because of our decades of unsurpassed know-how and experience, or our innumerable satisfied and calmed customers, but mostly and truly because we fundamentally love Garden City and all of the majestic denizens who make this place such a great location to call home.
We value professionalism to the nth degree and that is ultimately why we are licensed, bonded and insured to provide our clients with the utmost comprehensive care and repair strategies and all at the most totally affordable price in the industry market.
If your home or business has water damage already then do not hesitate to contact our water damage Garden City specialists with 911 Restoration Long Island so we can get started putting your home back on track in absolutely no time at all today!