Water Damage Greenvale
If you experience flooding, our water damage Greenvale team with 911 Restoration Long Island are on call and available 24/7/365 to assist with any and all forms of restoration work your home needs.
Once known as Cedar Swamp back in the mid-1800s, and located on the North Shore of Long Island, residents in Greenvale are quite familiar with both the allure and the risks of living near the water.
Situated so close to Long Island Sound, Greenvale residents enjoy all of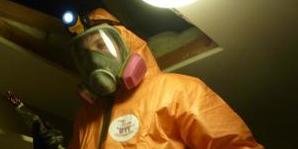 the amenities – from the sights and sounds to boating and other recreational opportunities – of living near one of the nation's greatest bodies of water.
The joy of living near water is less inspiring when the moisture is in the wrong place. Few home emergencies are as critical, or present a greater risk to your health and your property, than those created by water.
Whether it's from a leaking roof, a burst pipe or any host of other household disasters, water emergencies need fast and professional expertise.
Sooner or later, most every homeowner and business owner is going to experience some kind of water emergency.
Sump pumps can malfunction when you need them the most. Faucets and fixtures fail. Pipes burst. Roofs leak. Sprinkler systems can activate in false alarms, or as a result of smoke or fire. Worse yet, sewage can back up and toilets can overflow.
Don't let your home fall victim to the troubles of a flooding scenario without help from the best in the business. Contact our water damage Greenvale team with 911 Restoration Long Island for experts to provide you with immediate solutions today!
Specifics Of Water Damage Prevention
Our water removal and extraction pros truly care about and adore Greenvale and that is one of the many quality reasons why we provide our water damage services with same day service and our professional expert water removal teams will always respond within 45 minutes of your call day or even at any time of night.
Here are some points to remember:
Make sure to clean your gutters at least once every year to prevent clogs and thus overflows from occuring.
Take the time to trim the trees around your property to eliminate the chances of dead branches falling onto your home.
Check the sump pumps in your lower level to ensure that they are in perfect working condition before a storm.
Look for any rusting or corrosion on your pipes that may indicate a weakened section that needs to be replaced.
Watch out for any wear and tear on the fittings of your water-based appliances and replace if need be.
Our water removal and damage Greenvale expert level professionals know that the area burgeoned around the prospering movements of the railroad during the early industrial era, and that the city's fate was linked to that growth during the time.
Our mold destroying water damage Greenvale masters of mold metastases also completely recognize that indeed while the many residents of town today are fully proud of their whole past and its locomotive infused growth.
Don't let your home or office location succumb to the effects of a flooding challenge without help from the experts. Contact our water damage Greenvale team with 911 Restoration Long Island and get the assistance you need today!
We Can Help With All Flooding And Water Damage

Water damage, whether caused by malfunctions inside your home or business or by storms, requires a quick response and a professional cleanup to mitigate the damage.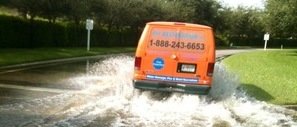 With years of experience, our expertly trained water damage Greenvale technicians, always licensed, insured and bonded, will use state-of-the-art drying technology to stop the source and repair the damage.
We offer same-day service on all calls, and will respond to emergencies within 45 minutes.
Water damage is more than an inconvenience, it's a household emergency that requires trained professionals with the specialized equipment, ranging from dehumidifiers and anti-mold treatments to dryers and fans, to get your life and your property back on track.
With professionalism our central focus, we put the customer first to ease your worries. We offer free inspections, affordable prices and work with your insurance company to speed the process along.
If your gorgeous home or prosperous office location is already amid a flood of some sort, then don't wait another minute to contact our water damage Greenvale team with 911 Restoration Long Island for help today!