Water Damage Hauppauge
Water Damage is a powerful force that can destroy your home's floors and walls in a matter of minutes if not handled by a certified technician, which is why our professionals at 911 Restoration Long Island are available day and night to perform high-quality extractions around the clock.
Your home is more vulnerable to standing water than you think. During a water emergency, materials like concrete, wood, and brick can start absorbing water like a sponge fat.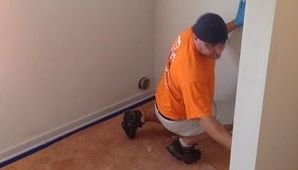 With this in mind, call our team for service on:
Mold decontamination
Sewage back flow valve repair
Main water line maintenance
Crawlspace cleanup
Fire sprinkler repair
Water heater leaks
Pipe bursts
When our water damage Hauppauge technicians perform water damage restoration services we do so while responding within 45 minutes of every call, making 911 Restoration the fastest company in the business.
So whether you have a roof leak or a pipe burst, call us today and while we rush over to fix the problem a certified customer service team member will walk you through steps to take to prevent further damage so don't wait and call today!
Preventing Water Damage From A Pipe Burst
When you have a pipe burst you need to control the water flow to prevent further damage meaning you should immediately shut off the main water line to your home before you call our water damage Hauppauge team.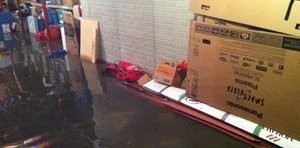 We also recommend additional precautions such as:
Removing wet furniture from the area
Keeping family members from the area
Turning off electricity if necessary
Unplugging electronics from sockets
Calling your insurance company to save time
Making sure your safe first
Our water damage Hauppauge experts have served the great city of Hauppauge, New York for nearly four decades. We know that the word Hauppauge means "overflowed land" and from our time working in the area, this is quite true as we've seen it all from completely flooded basements to bad mold infestations.
At 911 Restoration, no job is too big for our water damage Hauppauge team so give us a call today and we'll remove all overflowing water and will even file your water damage claim with your insurance provider for you and your family!
Water Damage Restoration Specialists

Due to our water damage Hauppauge team's commitment to offering the best and fastest service in the industry, 911 Restoration is easily the best water damage company in the area or for all of Long Island for that matter.
We are licensed, insured and bonded to perform even the most

comprehensive water removal job, such as a black water spill or a completely flooded basement from a hurricane.
In fact, we're available 24/7/365 to handle whatever emergency the residents of Hauppauge, New York, experience.
At 911 Restoration, our water damage Hauppauge technicians feel a great sense of pride in knowing that our services are helping to play a role in keeping this community of "overflowed land" completely water damage free.
So don't wait for the next unexpected pipe burst, call our water damage Hauppauge team with 911 Restoration Long Island before it happens and we'll give you a free inspection of your entire home today!