Water Damage in Hicksville
You can feel safe in the wake of a water disaster knowing that help is just a phone call away. 911 Restoration of Long Island is available 24/7/365 to execute a flood cleanup plan that will leave your property clean, dry, and safe. Day or night, our technicians guarantee to arrive within 45 minutes of receiving your call. We will conduct same-day water restoration services to minimize property damage and reduce mold growth. Whatever situation arises, you can trust 911 Restoration of Long Island to lead the way to a Fresh Start by providing comprehensive water damage restoration in Hicksville.
Not only will we conduct advanced water removal and drying services, but our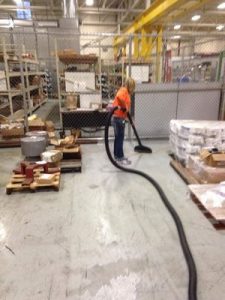 technicians will administer mold remediation as needed. Water damage and mold are often found together in Hicksville due to the high precipitation and humidity levels.
Since 911 Restoration of Long Island is locally owned and operated, our technicians understand how the regional weather patterns impact homes and businesses in Hicksville.
We are known for implementing the most innovative water removal, drying, and dehumidifying techniques. Our extensive experience and qualifications make us more qualified than other water restoration companies.
911 Restoration employs IICRC certified technicians that are qualified to conduct both residential and commercial restoration services. You can feel completely protected when you work with our flood cleanup company because of our licensed, bonded, and insured status.
We make it a priority to advance the skills and education of our technicians through extensive training. Our goal is to provide you with the most up-to-date experience in the industry.
Whether you're dealing with a pipe burst or a flooded basement, you can depend on our technicians. So, call 911 Restoration of Long Island when you need help from a team that cares and understands what you need to recover from even the most severe water disaster.
Understanding the Causes of Different Kinds of Water Damage
Throughout our experience conducting water mitigation in Hicksville, we have determined the most common causes of water damage in the area. While normal property wear and tear cause leak and flood damage, most issues stem from the local climate.
Situations involving pipe bursts, basement flooding, and water leaks are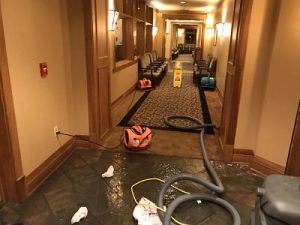 mostly present during the storm seasons. The increased precipitation can expose holes in your roof, cracks in your foundation, and problems with your plumbing system.
When temperatures reach freezing, the pipes on your property can freeze and eventually break. Once the ice inside the pipes thaw, water can spraying into the home or business, typically resulting in a flooded basement.
Increased snowfall can also lead to ice dams on your roof. Ice dams are basically large icicles that form as the snow melts in the middle of the roof and flows to the eaves. Snow will continue to melt and back up behind the ice dam, eventually leaking inside the property.
Beyond rain and snow seeping into your roof and foundation, other weather events such as hurricanes, tornadoes, and strong winds can significantly impact your home or business. Regardless of the circumstances, our technicians will conduct flood cleanup in Hicksville on a moment's notice.
The property owner will receive a free water damage and mold inspection to ensure nothing goes overlooked. We will conduct full-service water restoration that includes water extraction, drying, and structural repairs. Our technicians will also administer mold removal services to ensure your property is the safest possible environment for you and your family.
If you suspect water damage on your property after a rainstorm or plumbing malfunction, contact 911 Restoration of Long Island right away. We are ready to provide fast and efficient water damage restoration today!
Water Damage Restoration From a Flood Cleanup Company That Cares About You
911 Restoration of Long Island is familiar with all kinds of water damage in Hicksville. Not only will we provide top-of-the-line water damage restoration, but our technicians bring the Fresh Start attitude to every job.
We believe that customer service is essential to successful water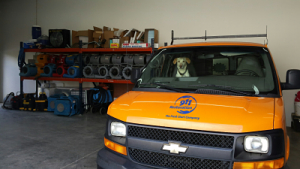 mitigation. Keeping you feeling calm and secure throughout the restoration process is our primary goal, and we are eager to prove our dedication.
Our experts have many years of experience as an industry leader, and you can trust us to guide you through every step of the restoration, including the insurance procedures.
If you need help figuring out your policy, 911 Restoration of Long Island offers free insurance consultations. One of our professionals will go over your insurance plan with you to ensure you fluently understand your coverage.
It is crucial to realize that there are some instances where water damage restoration is not covered. If forces of nature or property owner negligence caused the leak or flood damage, then your insurance company may not apply. 
911 Restoration of Long Island provides affordable, high-quality water mitigation and mold decontamination services. By keeping our services competitively priced, we will give you peace of mind despite your insurance coverage.
Call our professionals when you have questions regarding water damage, mold, insurance, or any other part of the restoration work. 911 Restoration of Long Island will show you that a Fresh Start is possible today!
Servicing the cities of Albertson, Amityville, Atlantic Beach, Babylon, Baldwin, Bay Shore, Bayville, Bellmore, Bethpage, Bohemia, Brentwood, Brightwaters, Brookville, Carle Place, Cedarhurst, Centereach, Centerport, Central Islip, Cold Spring Harbor, Commack, Copiague, Deer Park, Dix Hills, East Farmingdale, East Garden City, East Islip, East Massapequa, East Meadow,, East Northport, East Norwich, East Rockaway, Elmont, Farmingdale, Floral Park, Franklin Square, Freeport, Garden City, Glen Cove, Glen Head, Glenwood Landing, Great Neck, Greenlawn, Greenvale, Hauppauge, Hempstead, Hewlett, Hicksville, Holbrook, Huntington, Inwood, Island Park, Islandia, Islip, Islip Terrace, Jericho, Kings Park, Lake Grove, Lake Ronkonkoma, Laurel Hollow, Lawrence, Levittown, Lindenhurst, Locust Valley, Long Beach, Long Island, Lynbrook, Malverne, Manhasset, Massapequa, Massapequa Park, Melville, Merrick, Mill Neck, Mineola, Mt. Sinai, Nesconset, New Cassel, New Hyde Park, North Babylon, North Massapequa, Northport, Oakdale, Oceanside, Old Bethpage, Old Westbury, Oyster Bay, Patchogue, Plainview, Point Lookout, Port Washington, Rockville Center, Ronkonkoma, Roosevelt Roslyn, Roslyn Heights, Salisbury, Sayville, Sea Cliff, Seaford, Smithtown, Sound Beach, South Farmingdale, South Huntington, St. James, Stony Brook, Syosset, Uniondale, Valley Stream, Wantagh, West Hempstead, Westbury, Williston Park, Woodmere, and the surrounding areas.