Water Damage Inwood
The water damage Inwood experts at 911 Restoration Long Island are qualified to repair all leak and flooding incidents that may affect your home.
When you need fast assistance, we are the company to call. Not only we are available 24/7/365, but our water damage Inwood professionals are guaranteed to arrive at your home within 45 minutes of receiving your call.
We are licensed, bonded and insured to mitigate all water emergencies, such as:
Water heater explosions

Fire sprinkler malfunctions

Water line leaks

Toilet overflow

Pipe burst

Washer leaks

Ruptured hoses

Mold removal

Black water sanitization

Home floods
With so many years of experience in the home restoration industry, our water damage Inwood team understands the importance of same day service, which is why we always bring our equipment with us to every job.
We use high-tech sump pumps, wet vacs and dehumidifiers to get your property thoroughly dry and clean in a short amount of time, so call us today and we will get started on giving you a fresh start.
A Flood Can Show Itself In Many Forms
Although extreme weather can cause major flooding in the home's interior via a pipe burst or heavy rain storm, it can also get into the property through a toilet overflow.
If there is a problem with the main sewage line or an unexpected clog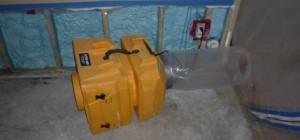 occurs, then it can create a backup that will spill gallons of water into your bathroom.
Our technicians realize how trying these times can be and that is why we will even help with your insurance claim paperwork.
It is important to keep away from the area when this happens and not try to facilitate a cleanup on your own because this black water is contaminated and contained toxins that may be harmful to your health.
Call our water damage Inwood agents immediately after this type of sewage backup occurs and we will conduct a free home inspection right away to get the remediation process started.
Our Plumbing Pros Will Be There For You At All Hours
Our water damage Inwood staff know that water disasters seemingly happen at the most inopportune times, like the middle of the night, but homeowners do not have to wait to reach out for help, no matter how late it is.
Our goal is to always make you feel safe and secure during this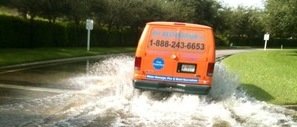 circumstances, which is why we strive to provide you with around the clock customer service.
Being completely accessible to homeowners will help get you through the water damage renovations, that way we can answer any questions you may have the moment they come to mind.
Our water damage Inwood technicians can also help you with your insurance policy, even filing your claim for you if need be. Getting you affordable flood damage cleanup services is important to us, and we are happy to help make this possible.
Call our water damage Inwood team with 911 Restoration Long Island when you need fast and efficient home restoration, and our specialists will be there to get your home back to as good as new today!