Water Damage Lynbrook
No matter where water invades, it needs to be handled immediately to stave off further loss and escalating costs associated with repair work, which is why our water damage Lynbrook experts with 911 Restoration Long Island are here for you and available 24/7/365 to dispatch our water removal crew to your location immediately.
We understand the rate at which a pipe burst and rain leaks can start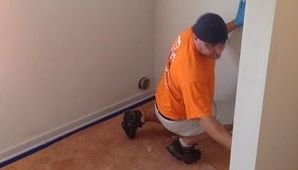 pumping water into your home, so we respond within 45 minutes to limit the amount of damage.
911 Restoration Long Island issues same day service and a free inspection to find mold so that we can offer you the fastest, most professional water removal.
Our water damage Lynbrook team is working with all insurance companies to make sure you get an affordable price. Water damage is a common cause of both destruction and irritation for homeowners the world over.
We always put the customer first with speedy water damage restoration services that remedy the entire home with mold removal and sanitation.
Call our water damage Lynbrook experts with 911 Restoration Long Island before mold growth occurs in your building, and we can take on all of the other challenges for you today!
Elements Of Water Damage That Cause Mold Growth
Our mold removal water damage Lynbrook technicians know from years of experience that any amount of water you allow to stagnate within your home is fully capable of growing mold.
Here are some important points on restorations:
Knowing this is why we suggest calling us to come over and safely take care of it for you.
Speed is of vital importance to reduce the chance of mold spores and all the health risks associated with such disasters.
Therefore, call our water damage Lynbrook personnel immediately when you find leaks.
Our mold removal water damage Lynbrook specialists view mold as a serious threat.
Mold remediation involves eliminating not only fungus but also water damage too.
It can cause respiratory problems including congestion and asthma.
We will handle the insurance company so that you don't have too much to take on all at once.
Call our water damage Lynbrook experts with 911 Restoration Long Island if you suspect leaks or mold and we will be there within the hour to start the restoration process and make sure you get the most water damage coverage from your homeowner's insurance today!
Water Damage Restoration and Remediation Experts
Our water damage Lynbrook opeartives understand the trauma that sets in after floods ruin a property, so we cater to the customer, which makes 911 Restoration the best water damage restoration company.
The village of Lynbrook has an extensive history among the original 13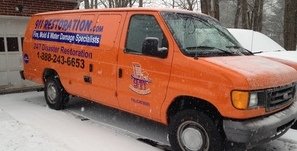 colonies.
During that history it had nearly as many different town names as it does water sources around it.
While these water sources have provided the village with much needed industry and entertainment, they also brought increased risk of water damage to local homes and businesses.
While residents love their heritage, they do not want 13 colonies of mold to rise up from the prospects of water damage inundating their homes.
This is why our water damage Lynbrook crew is here for you around the clock to put a stop to just such situations before they get ugly and expensive too.
If you have any of these calamities, then contact our water damage Lynbrook experts with 911 Restoration Long Island when you need a fresh start after the worst storms or plumbing disasters today!