Water Damage Malverne
The water damage Malverne specialists at 911 Restoration of Long Island will show you how easy it can be to recover from a pipe burst after it has affected your household.
You can be sure that we will be available 24/7/365, prepared to offer you a wide range of services, including:
Sanitization

Odor Control

Toilet overflow sanitization

Pipe bursts remediation

Washer hose bursts correction

Mold and fungus infestation cleanup

Water heater leak repair

Fire sprinkler malfunction restoration

Flooded basement water removal

Flooded crawlspace cleanup

Complete repair of all damage

Black Water Cleanup
Once our service agents take down the details of your situation, they will dispatch water damage Malverne pros, guaranteeing that they will arrive within 45 minutes.
In order to ensure that everyone is on the same page, we will conduct a free home inspection upon arrive, limiting any surprises in the restoration process.
Call our water damage Malverne crew as soon as you notice any signs of moisture complications and we will be at your doorstep quickly to begin cleanup efforts.
Frozen Pipes Can Lead To A Wet Home
New York winters can be very cold, which can influence the home in many different ways. Pipe bursts are one of the main concerns of homeowners during the cold season, sine they can cause excessive damage.
Our water damage Malverne unit knows exactly how to correct all issues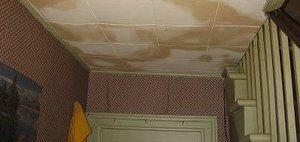 associated with frozen pipes and will promptly repair all aspects of the situation.
When water in the plumbing system freezes it can cause the pressure to build up in the pipes, creating a burst.
A pipe burst may not be an immediate issue, since the water in the pipes might be frozen, but once warmer water begins flowing, that h20 will begin spewing all over the premises.
This can cause gallons of water to invade the property, especially if you happen to be gone when the event occurs. If you are fortunate enough to be home during a pipe burst, turning off the main water valve can greatly prevent such devastation.
Call our water damage Malverne operation when you have a pipe burst in your household and we will do whatever it takes to make your home clean and dry again.
Our Water Damage Pros Will Provide You With Excellent Customer Service
Even though the home is the focus of every job, our water damage Malverne techs pay most attention to the wellbeing of the customer throughout the entire ordeal.

Once we arrive on the scene we will reassure you that we will handle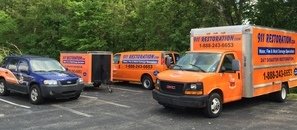 everything from that moment on, giving you the time to just focus on taking care of yourself and your family.
A major part of the remediation process is filing your insurance claim. In order to do this correctly you need to really understand your policy and know what is and what is not covered.
We will help you with all of this, from start to finish, including filing your claim for you if need be.
Call our water damage Malverne experts at 911 Restoration of Long Island and we will turn this situation you've been inundated with into a fresh start today!