Water Damage Manhasset
Water damage occurs when invading water enters a structure and decimates its materials and must be treated immediately which is why our water damage Manhasset experts with 911 Restoration Long Island are available 24/7/365 so we can send our certified water damage Manhasset crew to your home before you suffer expensive structural damage.
When standing water is permitted to exist your concrete, hardwoods,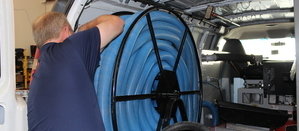 drywall and brickwork can quickly absorb water and expand causing fractures.
If you have water damage in your roof or basement our water damage Manhasset team warns that your home's structural integrity is under severe threat.
We respond within 45 minutes of every call because our water damage Manhasset experts understand that time is crucial whenever a pipe burst has flooded your basement or a rain storm has engulfed your living room with dirty ground water.
In such cases you will need immediate water damage restoration services before costly repairs would be needed.  There are three categories of water, and our water damage Manhasset pros are licensed, insured and bonded to perform water removal and cleanup on all. These include:
Our water damage Manhasset techs have years of experience in dealing with everything from a bathtub overflow that saturated a top floor to a black water spill requiring advanced restoration techniques.
No matter what category water type has invaded your home, call 911 Restoration Long Island and let our water damage Manhasset team use the latest drying technology to prevent mold from growing out of your water damage nightmare today!
Water Damage Causes Mold And Fungus Growth
Water damage is the leading cause for household mold growth across Long Island, and our water damage Manhasset experts are all trained to remove the toxic spores and repair your water damage.
If you have had a recent plumbing leak or storm damage and failed tog et fast service from a certified water damage company like 911 Restoration, you may have a mold problem.
Some of the signs of a mold scenario include: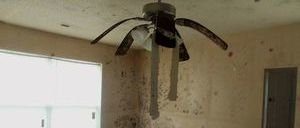 Unsightly black or pink spots on your surfaces
Elevated moisture levels in the home
Furniture and textiles damp to the touch
Moldy odor in your rooms
Physical health symptoms like sneezing, headaches and coughing
When your fire sprinklers go off your home's interior isn't merely threatened by warping and saturation; if not dried properly mold can grow under your carpets, in your walls, and anywhere that moisture is permitted to remain.
When it comes to the safety of home and family you deserve the best water damage company in Manhasset, so call us today for fast same day service and amazing customer services.
Water Damage Restoration Experts Explain It All

The best water damage Manhasset company is 911 Restoration because we work with all insurance companies to ensure our customers get the coverage they need.
We understand that the last thing you want to do is file complicated paper

work when a washer burst has flooded your utility room, so our water damage Manhasset pros will even file your claim to your insurance company for you!
Once the water removal process is completed our water damage Manhasset technicians perform a free inspection of your property looking for mold spores.
If your accident falls out of coverage, relax, we offer an affordable price on all restoration services to those who have denied claims.
Finally, we always put the customer first so when you have a flooded home call our water damage Manhasset team from 911 Restoration and we will work with you to restore your home to something even better to accommodate your family's growing needs!