Water Damage Massapequa
With years of experience, 911 Restoration Long Island is well-trained in taking someone's unfortunate day and turning it into a fresh start for you today.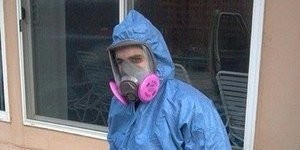 Sometimes good things come from unexpected places, even if that means going through a storm to get there.
With the water damage Massapequa team on your side, you can feel safe knowing that when rain hits or a pipe bursts, you will have the support you need to get your home cleaned up and looking new in no time.
The warm, humid summers in Long Island are filled with frequent thunderstorms and heavy rainfall, while the winter brings frosty snowstorms and intense winds that sometimes appear in the form of a Nor'easter.
These harsh storms cause blizzards that can create up to two feet of snow, as well as producing hurricane-like conditions. Needless to say, the water damage that these extreme weather conditions cause can be severe.
If you ever find yourself dealing with home water damage, please call 911 Restoration Long Island in order to get a team member on the case as soon as possible today!
We Will Extract Water From Your Basement Efficiently
The water damage Massapequa team is licensed, insured and bonded, making more than qualified to restore even the most extreme home improvement situations.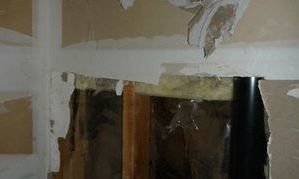 Important points to consider:
We place a lot of value on professionalism.
We exude pride in knowing that we can assist our customers both quickly and efficiently.
Recently, a customer contacted the water damage Massapequa crew when he woke up to a basement full of water.
He estimated that there was about two inches of standing water in the home.
After searching both inside and out, he was unable to identify exactly where the water was coming from.
Fortunately, 911 Restoration Long Island was able to get the customer introduced to one of our project managers who walked him through the inspection and repair process.
The water damage Massapequa crew was able to get to the site within 45 minutes of the customer's call and immediately identified the source of the flooding and began clearing the basement of water today!
We Make Your Water Issue A Priority

Branch owners Eli and Daniel make sure that every customer who calls is treated with the same amount of attention, no matter the size of the water damage issue.
In order to help as many people as we can with their home repair needs, we keep our prices affordable and work with all types of insurance companies.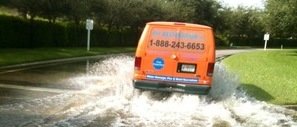 When working a job, we always keep in mind the community we're serving. We understand that the area was hit hard by Hurricane Sandy, causing many of its streets to flood in six-foot deep water.
When all was said and done, many residents came home to completely destroyed furniture and unlivable housing.
This is just of the beginning of the benefits you'll receive when you call 911 Restoration. All of our water damage Massapequa technicians are licensed, insured and bonded.
If you ever have trouble figuring out your insurance policy, we will get you in contact with a water damage Massapequa project manager who will be more than happy to help you understand all the paperwork.
Keeping you safe, calm and stress-free is always our main goal. Knowing that our customers are taken care of allows us to work to our best ability in order to give them a fresh start.
Don't let your home succumb to the devastating effects of a water invasion without help from professionals. Contact our water damage Massapequa team with 911 Restoration Long Island for immediate help today!