Water Damage and Mold Growth Rockville Center
Homeowners understand how important it is to have a reliable home restoration company nearby to help when a flood or leak occurs, such as the water damage Rockville Center agents at 911 Restoration of Long Island.
You can always trust that our mold removal Rockville Center specialists are prepared to take on any job due to their rigorous training in the home restoration field. We know how to handle all types of water damage, including:
Washer hose bursts

Water heater leaks

Flooded basements

Fire sprinkler malfunctions

Mold infestations

Toilet overflows
In order to better assist you, our water damage Rockville Center pros our available 24/7/365, so you can call us any time you need help cleaning up a water disaster. 
When you reach out to our mold removal Rockville Center crew you can be sure that we will get to your home within 45 minutes, because we never want to make you wait when you are dealing with a water intrusion. Call our water damage Rockville Center unit and we will immediately conduct a free home inspection upon arrival.
We Understand Everything About Proper Mold And Fungus Removal
Our mold removal Rockville Center operation knows that mold and fungus spores do not need much to turn into an infestation, which include the three basic necessities- nutrients, moisture and time.
Mold eats wood, cardboard, various textiles and paper products, and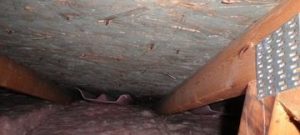 once water is added to the equation, then it can grow all over the property and a fast pace.
Since fungus can can start to grow within 24 hours, our water damage Rockville Center workers always arrive quickly, fully equipped with all the gear needed to begin the eradication procedures.
So, call our mold removal Rockville Center members as soon as you think you might have a leak or mold issue, and we will go the extra mile to get your home fungus free as quickly as possible.
Our Water Disaster Team Takes Pride In Providing Optimal Customer Service
You can count on our water damage Rockville Center techs to do a proper water damage restoration job, because we are licensed, bonded and insured.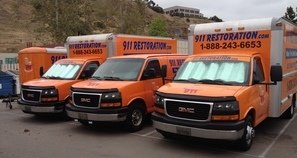 When you hire our mold removal Rockville Center experts, we get the work done right the first time around, so you never have to seek out any additional help.
Our water damage Rockville Center professionals consider ourselves a one-stop-shop for all your water damage needs, including help filing your insurance claim.
We will submit all the necessary information to your insurance provider and conduct all the follow up work, all in an effort to get you the coverage you deserve.
Call our mold removal Rockville Center team at 911 Restoration of Long Island today, and we will get you the help you need right away so you can begin experiencing a fresh start.