Water Damage and Mold Removal Massapequa
Whenever water damage emergencies like sewage backups, roof leaks, flooding, or storm damage occur, you can always count on the water damage Massapequa specialists at 911 Restoration of Long Island to provide your home with a fresh start.
Our mold removal Massapequa agents will be provide you with the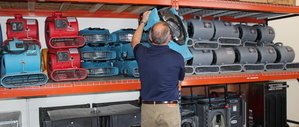 assistance necessary to patch up and restore your home back into perfect shape within 45 minutes.
When you're faced with a leak, flood, or pipe burst, it's important that it be repaired right away by our water damage Massapequa team in order to prevent any further complications like wood rot or mold growth.
When an immediate response is necessary, we can get there in record time. Our mold removal Massapequa pros are available 24/7/365 to help prevent the spread of damage and help make your home look good as new in no time.
Our water damage Massapequa technicians have years of experience and the proper equipment to provide you with top notch water damage repair and restoration, so call us today!
We Provide Immediate Leak Repair To Help Avoid Fungus
Mold, fungus and mildew growth can occur whenever there is excess moisture within your home, because the moisture that comes from a leak or pipe burst is what creates the ideal conditions for mold to start living.
Below are some critical points our water damage Massapequa pros would like you to consider:
Fungal growth within your home can hasten the deterioration of the wooden components.

The spores mold releases can also be a detriment to your health.

They can trigger respiratory concerns like coughing and asthma.

It is important that any water damage be repaired and any traces of mold be removed right away.

Our technicians have advanced drying equipment.

We are able remove water and moisture out of your home in all locations.

Our training will also help us in patching up the source of the problem and prevent future instances of fungal growth.
For mold growth, our mold removal Massapequa specialists always conduct a free visual inspection and provide the necessary remediation when we do detect a fungal infestation.
Our water damage Massapequa professionals use eco-friendly cleaning solutions that will thoroughly to remove mold without damaging wood.
We will also make sure that any spores that have been released into your home are removed to prevent the spread of mold and protect your health, so give our mold removal Massapequa experts a call today!
Water Damage Pros That You Can Always Count On
Through our thorough work, training, and equipment, you can rest assured that all kinds of water emergencies that can affect your home will be taken care of professional.
Through our lighting fast response, our water damage Massapequa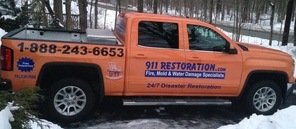 technicians can get to the bottom of the problem right away by performing an estimate of your property.
This will help our mold removal Massapequa specialists determine the best course of action to repair those leaks. We are around the clock to take on any water emergency you may have no matter when they happen.
Our mold removal Massapequa experts will provide you with the top notch restorations that will give your home the fresh start you're looking for!
For immediate water extraction assistance, give our water damage Massapequa team at 911 Restoration of Long Island a call and let us help with all of your needs today!