Water Damage Patchogue
911 Restoration Long Island is a big part of the local community and is well-equipped to aid its citizens. We offer same day service and can respond within 45 minutes to a call.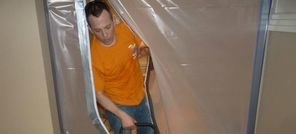 So if your basement is filled with water or if your home is flood, don't hesitate to get help fast.
Nestled on the south side of Long Island, Patchogue, New York is a sleepy town of 12,000 that sits right on the coast, which makes residents of Patchogue vulnerable to water damage.
Storms, like Hurricane Sandy, which hit Patchogue in 2012 can quickly flood a home.
Even less severe weather like heavy rain can quickly flood your basement.
Our water damage Patchogue team helped the community recover in 2012 after Hurricane Sandy, and we're still here to help residences with any water removal emergencies.
If you are having a flooding invasion issue at present, then contact our water damage Patchogue team with 911 Restoration Long Island for immediate relief today!
How To Fix Water Damage And Flooding
The first step in fixing water damage is to make sure there is no standing water left, and our water damage Patchogue experts do that by pumping water out and making sure the water removal is thorough.
What comes next is an emphasis on drying, and our skilled technicians use the latest drying technology to help clean up whatever may be left.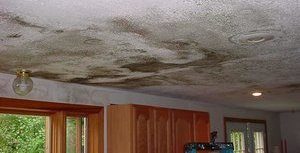 Then we follow up with restoration services, where our water damage Patchogue team get your carpet and other areas back to the way they were before water invaded your home.
There are multiple causes for water damage, but there is one simple solution. Call 911 Restoration Long Island today.
Weather is often the leading cause of water damage in a home, according to our water damage Patchogue technicians.
Excessive rain often can lead to floods and those storms have been known to overtake gutters and downspouts, flooding your crawl space.
Also, sometimes plumbing breaks for no discernable reason. A pipe burst, a toilet overflow or a washer burst is something that can happen in any home at any time.
There are a dozen reasons why you might need a water removal service. Accidents and emergencies happen.
When emergencies happen you need us. 911 Restoration Long Island is your restoration partner that has experience, offers same day service, and that can work with your insurance company.
Insurance Policy Coverage For Water Damage Restoration
In almost all cases your insurance policy will cover the cost of water damage restoration, and our water damage Patchogue experts can work with your insurance company to get your claim filed fast.
911 Restoration Long Island has years of experience working with all insurance companies. You don't have to stress out, our water damage Patchogue team has your back throughout the entire restoration process.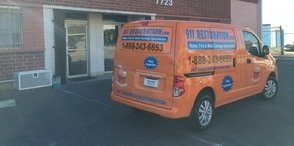 If you do have out of pocket costs for water damage restoration, our services are set an affordable price. This one of the reasons that 911 Restoration Long Island is the No. 1 company for water extractions and clean up in Patchogue.
The commitment of our water damage Patchogue team to providing the best customer service is what makes 911 Restoration No. 1. With over 35 years of experience, we have built a name based on customer service.
We value professionalism and always put the customer first, so that people can feel at ease with working with us. We are licensed, insured and bonded.
And if you don't take our word for it click here for testimonials from happy customers. A call to 911 Restoration Long Island gets you same day service, and we can respond within minutes.
Furthermore we are available 24/7/365, so call our water damage Patchogue team with 911 Restoration Long Island any time for a free inspection today!