Water Damage Rockville Centre, NY
For all the various challenges that can arise from a flooding scenario, you can turn to the water damage Rockville Centre experts with 911 Restoration Long Island for help.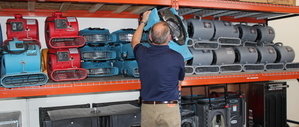 When it comes to alleviating the damages that stagnant water can cause, our specialists know that quick action does the best work.
When we get a call, our water damage Rockville Centre team makes sure to arrive within 45 minutes so that we can begin the healing process on your property.
Additionally, we are also available 24/7/365 so that whenever your crisis occurs, we can be there fast to take care of the odds and ends for you.
Our team truly cares about the people, homes and businesses of the area, and we want to make sure that we always put the customer and their needs first.
If your home or business is already experiencing the unfortunate nature of a flooding event, then contact our water damage Rockville Centre team with 911 Restoration Long Island today!
Preventing Water Invasions And Flooding Disasters
Our technicians are called regularly to solve the challenges presented by a water damage crisis, but they are also contacted all the time for advice on how to prevent such instances too.
Here is some helpful advice:
Make sure to trim the trees around your home or business location so that you don't run the risk of a dead limb falling onto your roof when there is a major storm.
Clean out your gutters at least once a year to make sure that they don't clog and form overflow barriers which can separate the layers in your roof.
Check on the pipes which are exposed around your home to make sure that there is no dripping or puddling. If you spot a section like this, call a professional to replace it immediately.
Inspect the hoses and connectors that link up your appliances to the main water line in your home to spot any wear and tear before it gets out of hand.
Call a restoration expert to inspect your whole property and spot any irregularities that might be easier to take care of now rather than later.
These are some of the most common ways that people end up with water damage, but it is not all of them, so if you have questions, then let us know.
Don't let your home or business location suffer from a flooding crisis alone. Contact our water damage Rockville Centre team with 911 Restoration Long Island and let our professionals help with it all today!
Explaining Water Damage And Flooding Incidents
We make sure that our clients are as comfortable as possible during their restoration experience and to achieve this, we will even walk them through every step of the process.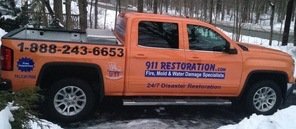 When it comes to flooding and water damage incidents, our technicians have seen and solved it all in their time.
Our water damage Rockville Centre technicians will also go the distance and fill out all of the insurance paperwork that is concomitant in the claims process too.
We are totally dedicated to professionalism, and we make sure to use nothing but the latest drying technology with all of the work that we endeavor.
If your property is already submerged, then you need the help of our water damage Rockville Centre team with 911 Restoration Long Island today!