Water Damage Ronkonkoma
If there is even a hint of a chance that you might experience a ceiling leak, then you should contact our water damage Ronkonkoma team with 911 Restoration Long Island for advice immediately.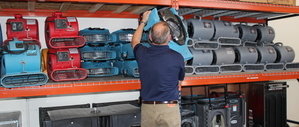 Water damage is an overwhelmingly and exceedingly likely form of domicile annihilation for homeowners and property managers everywhere and nothing can stop it when it arises.
Though it must absolutely be stopped in earnest to avoid escalating quantities and qualities of destruction.
Additionally, skyrocketing expenses from lingering will mount for all repair jobs in these situations.
Our water damage experts are here for you and available 24/7/365 to take on any challenge.
We will dispatch our water damage Ronkonkoma team to your location before things get out of hand.
When a pipe burst floods an area such as your crawlspace, or rain leaks sprout mold spore growth exposure in your attic, 911 Restoration Long Island techs will always respond within 45 minutes to start pumping water out.
We are fundamentally and truly capable of all your total disaster restoration needs and wants, so if you have an issue, give our water damage Ronkonkoma team with 911 Restoration Long Island a call today!
Water Damage Can Always Cause Mold Growth
Our water damage Ronkonkoma expert tech pros are demonstrably aware of the well-known fact that any amount of water left to form lingering stagnated may cause mold growth, so contact our specialists the moment you suspect or detect any in your home.
Here are some important points to remember:
Mold causes respiratory problems akin to allergies and asthma and the like.
The floods that allowed mold to grow can also equally result in other health problems.
Always rely on 911 Restoration Long Island to handle such disasters for you.
Mold elimination will mitigate the ugliness of upper respiratory infections and epidemic contagion.
Our fungal retraction pros view mold as a serious and veritable safety hazard.
We truly use only the best and most consistent remediation techniques.
We use only the latest drying technology.
This allows our pros to ensure a thorough water removal process from your home or property.
We indeed offer to check for mold visually because we value professionalism over everything and we strive to keep our customers truly and completely safe during these types of stressful episodes in life.
If you have a mold growth abatement need then call our mold spore terminating and water damage Ronkonkoma master prepared professionals and we will surely make sure your homeowner's insurance definitely covers the entirety of the restoration process.
Homeowner's Insurance Specifics For Water Damage
Our water damage Ronkonkoma liquid specialists have been a party to the solution of every kind of toilet overflow, pipe burst, and rain leak, and each time we are similarly dedicated to provide an affordable price by working with all insurance companies period to ensure that the water damage problem is covered.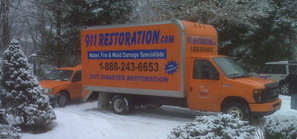 The most important point to allow for getting the full use out of your policy is to achieve preventative maintenance before the disaster.
This way, your insurance company cannot claim negligence as the root cause.
Our water damage Ronkonkoma authorities have conferred with each other and used the data found and attributed to the Insurance Information Institute to understand that all water damage and any related concern is the second most frequent form of loss by homeowners who claim events on their property insurance plans.
This ultimately means that truly no matter who or where you are, you standa very likely chance of being on the losing end of water damage if you are not vigilant and stand against it for total prevention.
In any case, our water damage Ronkonkoma powerhouses of water extraction capacities recommend that you install a sewage back flow valve, insulate your plumbing, and clean your rain gutters and downspouts all the time.
When your home floods, a pipe bursts, or a water heater malfunctions, call our water damage Ronkonkoma team with 911 Restoration Long Island for immediate relief today!