Water Damage Seaford
In order to help you deal with these issues, the water damage Seaford experts at 911 Restoration Long Island are here to help you with technicians who are available 24/7/365.
Living in an area with extreme weather pattern all year round, can make your home at risk of experiencing a flood, leak or plumbing issue at any moment. We stay open constantly which makes it possible for you to contact us around the clock.
We use advanced water extraction and drying equipment that helps us get your home dry quickly after it has been flooded. Our water damage Seaford repair unit is licensed, bonded and insured to deal with all kinds of water emergencies, such as:
Washing machine overflow

Ruptured hoses

Flooding

Leaky shower pan

Ice machine Malfunction

Burst Pipes

Roof leaks

Sewage backups

Appliance malfunction

Water heater explosions
We always begin same day services for all water related jobs, because pumping out the water quickly is the best way prevent permanent damage and mold growth.
Call our water damage Seaford leak repair workers today and they will give you a free home inspection to begin the restoration process.
Soft Water May Help With Plumbing Damage
If your water has a high mineral content then it is known as hard water. The water damage Seaford floodwater removal pros want homeowners to be aware that it can shorten your plumbing's lifespan.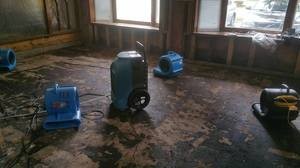 The naturally occurring minerals build up inside your pipes and restrict water flow, which in turn increases the pressure.
The hard water can also corrode joints and fittings in your plumbing system, making them more susceptible to cracks and bursts.
If you are wondering how you can tell if you have hard water, then you can check your shower heads and faucets for white buildup.
The only way to effectively deal with hard water is by installing a water softener. Most use sodium to counteract the minerals in your water, but new electronic softeners use electromagnetic pulses to dissolve minerals, and have the advantage of not adding sodium to your water.
Call our water damage Seaford plumbing crew today and they will help you repair any hard water or plumbing issues you may be experiencing.
We Will Keep You Safe In The Face Of Water Damage
When it comes to protecting our customers we want nothing but the best for them, so when you work with us, you can be sure that our water damage Seaford emergency repair members will do everything in their power to keep you safe.

It can be dangerous to handle invading floodwater. You have no idea where it has been or what it may be contaminated by.
Letting our water damage Seaford flood damage restoration agents take care of all the repair work will not only give you peace of mind, but ensure the safety of you and your loved ones.
Our water damage Seaford  disaster technicians never make their customers wait long and can arrive within 45 minutes after they call them for assistance, no matter what time they call.
Customer service is a part of the job we take very seriously, and we want to show you just how much we care. Call our water damage Seaford cleanup specialists with 911 Restoration Long Island and we will make sure you get the fresh start you deserve today!