Water Damage Uniondale
When homeowners come home to a leaking roof late at night, they can stay calm and call the water damage Uniondale agents at 911 Restoration Long Island, and you will know that help will arrive within 45 minutes.
The Uniondale offices are available 24/7/365, so you can be sure that whenever you call us, you will get someone on the line to schedule an appointment with you as soon as possible.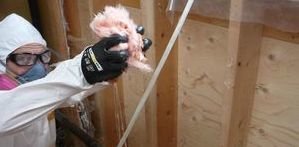 We handle all types of water damage remediation, including:
Toilet overflow sanitization

Pipe bursts remediation

Washer hose bursts correction

Mold infestation clean up

Water heater leak repair

Fire sprinkler malfunction restoration

Flooded basement water removal
Call our Uniondale flood cleanup crew when you need fast assistance and we will give you a free home inspection.
When it comes to water disasters, we want to offer you same day service, that way the moisture does not sit on the premises for a significant amount of time and cause more damage.
Your Washing Machine May Cause A Flood In Your Home
Our Uniondale water damage restoration team knows exactly how to replace these hoses and begin pumping out the water from the premises.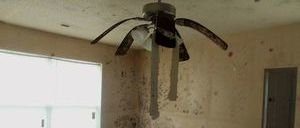 Most of the time when we do our laundry, we throw the load in the machine and wait to hear the buzzer when it is done.
Usually everything goes as planned, but there are instances when this every day act can cause a flooded home in the blink of an eye.
The main cause of this type of water disaster is usually when the hose that connects the machine to the main water line ruptures.
These hoses get used quite frequently, and any small tear or pinhole will eventually widen and then explode.
We will help you in any situation you find yourself in, so call our water damage Uniondale team with 911 Restoration Long Island and we will be at your service right away today!

Customer Service Is The Main Concern Of Our Water Damage Pros
Our Uniondale water disaster technicians care about the wellbeing of their customers above everything else. Yes, we want to get your home clean, dry and beautiful, but we also want to make sure your emotional health is in tact.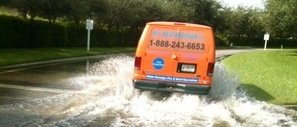 We know that dealing with a water emergency can be overwhelming, so we make ourselves available to our customers to answer any questions you may have, at all hours of the day or night.
The Uniondale water cleanup professionals are licensed, bonded and insured to also help you with all your insurance needs, as well.
We know exactly what your insurance company needs to get you the coverage you deserve, so you can rest assured that if you let us file your claim for you, we will give you the help you need.
Call our water damage Uniondale flood removal experts with 911 Restoration Long Island the moment you discover a flood or a appliance malfunction, and we will be there to give you a fresh start today!