Water Damage Wantagh
If your home is flooded by water due to a heavy rain storm or a pipe burst, you can call the water damage Wantagh agents at 911 Restoration of Long Island, and they will be at your door within 45 minutes, ready to begin pumping water out of the property.
We will do everything we can to ease your mind once we arrive on the scene, including conducting a free home inspection to figure out exactly the extent of the work that needs to be done.
Out Wantagh flood cleanup crew is trained to remediate the follow causes of water damage:
Washing machine overflow

Ruptured hoses

Flooding

Leaky shower pan

Ice machine Malfunction

Burst Pipes

Roof leaks

Sewage backups

Appliance malfunction

Water heater explosions
We make sure that our office have service agents standing by and available 24/7/365 to take your call, because we want to be able to assist you immediately, whether it's in the middle of the night, or the morning of a major holiday.
Our Wantagh water removal pros have years of experience in the industry, so we know how important it is to act fast when a water emergency strikes.
Call our water damage Wantagh team with 911 Restoration Long Island and you can be sure that we will use top of the line gear to get your home in beautiful condition again today!

Your Ice Machine Could Be Making A Future Flood
Most homeowners do not think about the inner working of how their ice is made. We just take for granted that our ice machine makes our ice daily, no questions asked.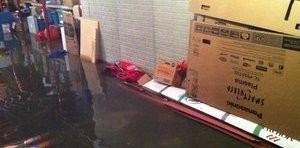 The ice machine works by collecting water from a small water pump that is passed into the different systems of the mechanism through various hoses.
These hoses get used daily, make them exposed to a lot of wear and tear.
They can easily get little knicks, tears and pinholes, which are usually not a problem, until they begin to increase in size.
Once these small punctures begin to widen, water will begin to leak out of the holes, eventually causing your ice machine to drip water in your kitchen, or even flood it in more extreme cases.
Call our Wantagh water damage restoration team today, and we will do whatever it takes to get your ice machine repaired and your home back to a dry state.
Our Water Damage Techs Care About Customer Service
We take great pride in how we relate to our customers, and when you hire us for a job, you can be sure that our Wantagh water disaster technicians will be by your side throughout the ent ire process.

Our licensed, bonded and insured specialists know what is right for their customers, from the literal home restoration, to helping with the financial aspects.
We will even help out with all of the insurance paperwork for the claims process too.
To make the whole process easy for you, our Wantagh flood removal professionals will file your claim for you, so you never have to worry about your claim.
We will  make sure you get the coverage you deserve, so call our water damage Wantagh extraction experts with 911 Restoration Long Island and we can provide you with fast, efficient and affordable prices on water damage services today!