Water Damage Williston Park
If your ceiling is leaking water into your household, you can depend on the water damage Williston Park professionals at 911 Restoration of Long Island to arrive quickly to begin restoration procedures.
We make it easy for you to call us at all hours by staying available 24/7/365. That way we can get to the site of the damage as quickly as possible to begin implementing services that deal with:
Toilet Overflow

Leaky Shower Pan

Ice Machine Malfunction Leak

Home Flooding

Pipe Burst

Roof and Ceiling Leak

Washing Machine Leakage

Water Heater Explosions

Fire Sprinkler Damage

Main Water Line Leaks

Ruptured Hoses
Our to recover your home from all water emergencies, and place a huge emphasis on acting quickly, which is why we guarantee to arrive within 45 minutes.
Let us prove to you how fast and efficient we can be when it comes to repairing your property, and call our water damage Williston Park team today!
You Can Count On Us To Repair Your Ceiling Leak Quickly
If you find yourself placing pots under all the leaks getting into your home during a rainstorm, then you can call the water damage Williston Park staff and they will come over to begin patching things up, even if it is the middle of the night.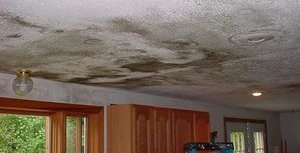 Unfortunately, when it rains, it pours, and this becomes very apparent when your roof has even the slightest crack in it.
We are always here for our clients day and night.
We understand that water can damage your home quickly, seeping into the drywall and causing deterioration quicker than you might think, which is why we make such a point to be accessible.
Yes, it is our job to repair your home, but our water damage Williston Park technicians care the most about keeping you safe, which includes sometimes having to deal with overwhelming circumstances.
Rain nor snow can keep us away from your when you are caught in a storm, so call us today and we will show you what true dedication looks like.
Helping You With All Aspects Of The Water Damage Repair Is Our Job
Our water damage Williston Park agents have the knowledge and skills to assist you with all aspects of the situation, including helping you figure out your insurance policy.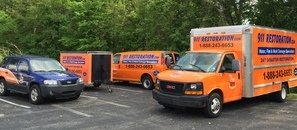 When you hire us to repair your home you get so much more then just a couple of construction workers fixing things at your home.
It can be confusing to figure out exactly what is covered, especially if you have never had to use your homeowner's insurance before.
In order to make things as easy as possible for you, our water damage Williston Park specialists will file your claim for you on your behalf.
We know exactly what information your insurance company needs to get you the best coverage possible.
If for some reason your damage is not covered, you can count on us to always provide you with the most affordably priced services in the industry.
Call our water damage Williston Park pros at 911 Restoration of Long Island immediately upon discovering a flood or leak in your home and we will be there to get you on the path to a fresh start.