Board Up Services: Why Are They Important?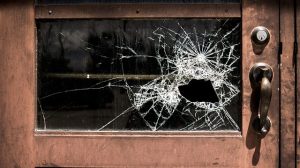 Long Island residents are acquainted with water damage. Similarly, every region has its fair share of risks of natural disasters. This is why it is important to have home restoration experts that provide board up services and disaster restoration services.
Natural calamities strike unannounced, mandating the need for home restoration services, which can be expensive if left untreated for a long time. Instead of trying to find one after disaster strikes, it's better to invest in emergency board up services from the get-go.
Moisture leaks, which are common after a storm or fire, often go unnoticed, leading to more extensive repairs in the future due to mold growth, odor, and other underlying issues.
What Are Board Up Services?
Windows are often the most vulnerable part of a house or building. They can break at the hint of a disaster. This can pose a risk to your safety and peace of mind, not to mention added costs. When disaster strikes, the last thing you want is to wait for replacement.
In such an event, board up services will help you. Emergency services might not be available, so in the meantime, board up services are the best bet. Board up services typically include repairing damaged windows and doors with plywood and repairing roof damage with tarps. They are usually required following a vandalism or natural disaster event.
The importance of board up services cannot be underestimated as disasters are inevitable, especially if you live in Long Island. They will support your insurance claims, protect your property and save costs from further damage.
Why Are Board Up Services Important?
There are several instances where you'd require board up services. Here are a few circumstances which make board up services mandatory.
Storm Damage
Storms and following water damage is commonplace in Long Island. Hurricanes, floods, or tornadoes can easily lead to broken windows. Staying in a home with a broken door or window isn't safe, and any homeowner would need it fixed as soon as possible.
Fire Damage
Fire damage can case windows to break. Firefighters may also break windows to enter the property in the event of a fire which would need to be tended to.
Property Vacancy
Vacant properties may suffer broken windows as a result of attempted theft or robbery or vandalism. Board up services will help preserve your property from further damage.
Prevention
Prevention is always better than cure. This is where board up services come in handy. If you know a storm is coming, you can avail of board up services to protect your windows so you wouldn't need window replacement.
Benefits of Board Up Services
Some people believe that board up services aren't necessary. If you have similar doubts, here are a few ways board up services can benefit you.
Prevents Further Damage
In the event of a fire, flood, or storm, your home can suffer significant damage. This damage goes beyond just broken windows and doors. Moisture can seep inside, causing mold growth. It may also affect the structural integrity of your home, ruining furniture, carpeting and other items.
Board up services allow you to limit the damage to your home, preventing damage beyond just the disaster that strikes, like a storm, fire, or vandalism attempt.
Saves Cost
Board up services help limit further damage. This helps save costs that you may incur after other destructions following a disaster. It also inhibits events like vandalism, which may cause you additional expenses trying to revive the property.
When you're prepared in advance, you can protect windows and doors, and other parts of the house. Home restoration services for these elements would be high, so board up services help limit that.
Helps Retain Insurance Coverage
Most insurance companies will require you to prevent further damage to your property. Boarding up your home will help retain insurance coverage and you would be able to get a better claim. Otherwise, the insurance company might deny your claim or agree to pay just a portion of your claims.
Board Up Services in Long Island
911 Restoration of Long Island offers you an array of board up services to protect your property and limit further damage. While water damage can be unavoidable, you have the chance to mitigate the damage relayed, which would incur high costs for home restoration after water damage.
Our disaster restoration service not only ensures home restoration after water damage or storm damage, but also offers board up services. Our board up services allow you to be prepared in advance. We have a team of certified technicians who know how to safeguard your home or commercial property with the right tools and equipment.
With significant experience working as home restoration experts in Long Island, we know what insurance companies are looking for. We will help you with your insurance claims, so you can mitigate costs wherever possible.
Whether it's a storm, flood, fire or vandalism attempt, our representatives are present 24/7 to help you. With a swift emergency response and expert staff, we will ensure you can live in your house with the peace of mind before and after any emergency.