Mold Removal Melville
Providing the people of Melville with the highest quality restoration services means being there for everything, including fungus infestations that require expert mold removal Melville service providers like owners Eli and Daniel with 911 Restoration Long Island.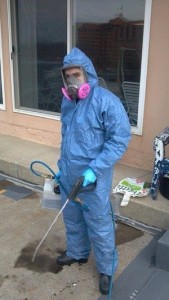 When mold takes hold in your home or business it can move quickly and spread fast. To combat this virulent nature, Eli and Daniel's professionals will arrive within 45 minutes of any mold emergency call made to them.
Additionally, Eli and Daniel along with their mold removal teams are available 24/7/365 to eliminate fungus whenever the spores start to spread.
"Our crews are fully dedicated to making any mold contamination event a thing of the past as quickly as possible so that home and business owners can get back to breathing easy in their property without worry of inhaling spores and fungus particulate," Daniel says.
Taking on the challenging nature of a mold exposure event is why Eli, Daniel and their mold removal crews are licensed, insured and bonded to be able to provide the highest quality service at all times and locations.
Don't give mold a second to move about and spread in your home. Call Eli and Daniel or their expert mold removal Melville staff immediately and let the 911 Restoration Long Island team take care of your home today!
Flying Fungus Spores and Contamination Prevention Measures
When it comes to mold growth and prevention methodology, Eli and Daniel know all there is to about the tricks of the trade in the restoration industry.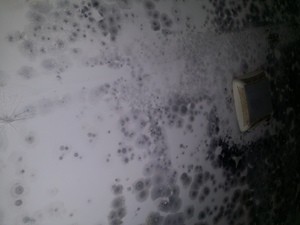 One of the easiest ways to prevent mold growth in the home or at work is to make sure that any water damage incident doesn't get out of hand and spread to areas with porous materials that can induce mold growth.
"In many cases people just forgot that water from a spill or a flood found its way into or under the drywall. It can easily grow mold here and this is one of the most common places that we find it," Daniel explains.
Additionally homeowners with rooms that tend to concentrate a lot of moisture can open up a window or two and let in a draft to eliminate most chances of mold contamination.
If this isn't enough, a simple dehumidifier can make a world of difference in protecting the home from fungus infestations.
Don't let a fungal growth dominate your lovely home. Call Daniel and Eli with 911 Restoration Long Island and have their specialized mold removal Melville experts handle everything fungus related for your safely today!
Infestation Elimination Day and Night for Melville Citizens
When the people of Melville have a mold contamination challenge, they rely on the skills and fortitude of Eli and Daniel with the 911 Restoration Long Island mold removal team to solve the issues for them.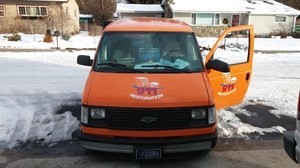 On many occasions Daniel and Eli have started the mold elimination process late into the night because it was accompanied by a water damage incident that allowed for fungus to grow out of control.
"We've had to solve water damage events in the middle of the night and only when we got to the job site did we see that there was also mold from previous incidents that needed to be removed," Daniel remarks.
In situations like this, Eli and Daniel make sure that the homeowner knows of the extent that the damage has reached so that they can be informed on the next steps in the remediation process.
This is just the kind of extra care that Eli and Daniel provide to clients when they go the Extra Mile for every job that they take on.
One of the most appreciated ways that Daniel and Eli take absolute care of their customers is through insurance filing. Daniel and Eli, along with all their mold removal staff, will fill out the insurance claim information for people so that they don't have to deal with it as one more thing on their already mold filled plate.
"We don't want people to stress any more than the mold is already making them do," Eli says. "To this end, we make sure that we take total care of all the paperwork that needs to be done in these situations. This way nothing gets missed and the homeowner has the most coverage possible on the extent of the event."
Don't let mold grow out of control in your lovely home. Contact Eli and Daniel today and get all the fungus elimination and mold removal help that your home or business needs now!