Snow Storm Long Island
Powerful snow storms known as bomb cyclones can create extensive damage on your home or business, which is why it is so crucial for the snow storm pros at 911 Restoration of Long Island to assist you as soon as they can after any damages are created.
We want to make it easy for you to get the help you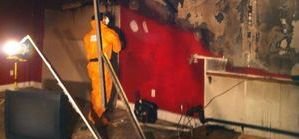 need right when you need it most, so our professionals are available 24/7/365.
Blizzards can cause water and wind damage to your property, which is why it is important to get the repair process started right away. In order to best help you, our technicians guarantee to arrive within 45 minutes of receiving your call.
Our experts work with IICRC certified to conduct same day restoration services for snowstorm issues. When you contact us you can rest assured that we will provide comprehensive services for issues that include:
Wind damage

Snow damage
Roof leaks
Flooded basement
Frozen windows and doors
Frozen pipes
Pipe bursts
Call our snow storm Long Island unit today and let us show you just how dedicated we are to getting your property thoroughly repaired when you find yourself in the midst of a bomb cyclone.
You Can Count On Our Team To Assist You During A Bomb Cyclone
Dealing with the effects of a blizzard on your property is best done by our agents because they have the ability to assist you literally any time of the day or night.
If the bomb cyclone causes a major roof leak, then you need our agents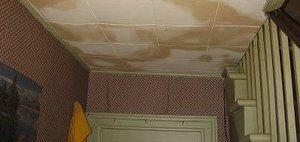 to immediately begin water extraction and drying procedures in order to salvage the structure of your home and everything inside.
Our specialists are licensed, bonded and insured to provide you with the services you need to completely bounce back after a storm ravages your home or business.
So, call our snow storm Long Island professionals at the first sign that the bomb cyclone is causing water damage in your home and we will go the extra mile for you and your family.
Our Snow Storm Damage Crew Will Work Hard For You
Along with dealing with the remediation aspect, there is also the financial issue that needs to be dealt with. To make this part as easy as possible, our snow storm Long Island staff members make an effort to work with all types of insurance providers.
Our agents want to do whatever it takes to keep your out-of-pocket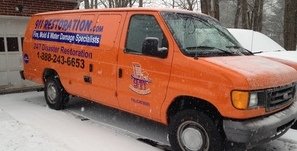 expenses low. In fact, our specialists will file your entire claim for you, doing whatever it takes to make sure you get the best financial aid possible.
Even if your insurance policy does not provide full coverage, you can rest assured that when you work with our pros you will get the most affordable prices in the industry.
Call our snow storm pros at 911 Restoration Long Island today and we will make sure you get the fresh start you need after you experience damages from a blizzard.