Water Damage and Mold Removal in Charles County
Water damage can have serious consequences for property owners throughout Charles county. Even a small leak can lead to big damage, including the spread of mold throughout your home or business. Getting immediate help from a professional emergency restoration team is the best way to handle any water damage in Waldorf and surrounding areas.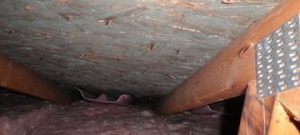 911 Restoration of Southern Maryland can provide you with 24/7 water damage restoration services. We have years of experience handling the yearly storms and blizzards faced by property owners in Charles county and know how much damage Mother Nature can do as waters rise and flood into basements, crawl spaces, and other areas of your home or business.
A disaster cleanup specialist will respond to any disaster quickly and effectively. Our trained technicians will be there to help with same day service, whether your property is in Waldorf or Newburg. We are a locally owned and operated company, which means our roots run deep in this community. Your well-being is important to us and you deserve help when you need assistance the most.
911 Restoration of Southern Maryland's trained technicians are IICRC certified and always licensed, insured, and bonded. Every disaster restoration technician is trained to handle flooding and other forms of water damage, including mold removal. You deserve help from a company that specializes in damage restoration for fires and sewage backups.
Additionally, you can count on 911 Restoration of Southern Maryland to take care of mold decontamination. Mold removal is an important process after any type of water damage. Damp basements or crawlspaces provide the perfect conditions for mold growth. Let us put an end to any unwelcome growth before the mold can spread throughout your property.
A Professional Restoration Company Can Help
It takes experience and skill to effectively respond to a serious disaster. 911 Restoration of Southern Maryland has spent years restoring residential and commercial properties. Our time serving the Charles county area has taught us that it's important to offer customers round-the-clock service. Water damage doesn't wait for anyone. Let us provide you with immediate support any time of day or night.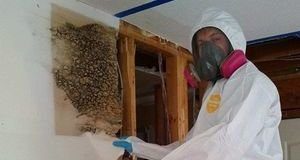 Your situation is unique. Water damage can cause a huge variety of problems that must be addressed correctly. We provide a free visual inspection for property owners only, allowing us to determine how best to help you. We'll run professional tests to see if you need mold removal services and to determine how else to help you get your property back into better-than-new condition.
Our technicians have professional grade vacuums and pumps that can begin the water extraction process right away. The technicians have the tools to take care of sewage removal if the sewer backed up into your basement or yard. The team also knows that some water can be hard to get rid of. That's why technicians bring in dehumidifiers to make sure that all unwanted moisture is removed from your property.
Allowing any hint of moisture to remain can be incredibly risky for your property. Mold flourishes in damp environments. Let us handle water remediation quickly to lower the chances that you'll need mold removal later on.
911 Restoration of Southern Maryland also handles all disaster cleanup once the water has been removed. Technicians will disinfect your home or business and provide repair services to bring your property back up to perfect condition. The team can even ensure you don't have to deal with troublesome smells with odor removal strategies.
You can count on disaster restoration technicians to return your property to its pre-emergency state. Professional technicians can repair drywall or put down new carpet to make sure that all signs of water damage are completely done away with.
Let Us Handle Disaster Restoration in Waldorf
Property disasters strike without warning. You might face issues caused by huge storms, broken sewer pipes, fires, and flooding. A professional disaster restoration team can take care of the clean up after an emergency.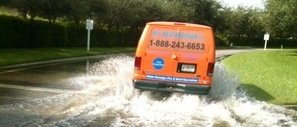 911 Restoration of Southern Maryland also handles water extraction and mold removal after any natural or manmade disaster. Our team is specially trained to repair water damage and to handle mold cleanup. We'll deal with any sewage related cleanup and we understand what it takes to repair a property that has suffered from fire damage.
You deserve help from a company that offers water damage restoration in the Charles county area. You shouldn't have to wait to have water or smoke removed from your property. You can count on 911 Restoration of Southern Maryland to start working on mold removal the day you contact us. Our technicians are available to provide you with the disaster restoration services you need in:
Bel Alton

Bryans Road

Bryanton

Charlotte Hall

Faulkner  

Hughesville

Indian Head

La Plata

Nanjemoy

Newburg

Pomfret

Port Tobacco

Waldorf

Welcome