Water Damage Long Island
911 Restoration Long Island
Eli Elfasi and Daniel Gradus started 911 Restoration Long Island based on the success they have had in nearby areas. Eli states, "I started in one location, and seeing the transformation between distraught homeowner to an ecstatic one, was euphoric."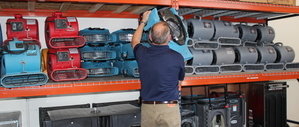 Bringing individuals, whom are faced with a home disaster, a fresh start really got Eli going. So he teamed up with his friend to expand the mind state to as many homeowners in the Eastern United States.
"It takes more than just being full service," says, Eli, as home disasters typically happen outside the 9:00 a.m. – 5:00 p.m. range.
The peace of mind you require is just right around the bend. You deserve utter protection and restoration that is dependable. Count on 911 Restoration of Long Island to show up and fix it, so that your home is fit for living in once again. More often than not a disaster strikes on the other two-thirds of the day. Which is why the water damage Long Island repair team at 911 Restoration never takes a day off.
Whether it is a holiday or an average day, you get peace of mind with the team being available 24/7/365.

Same-day service that we provide means your problem never compounds.

You can get back to normal wicked fast with our response time of within 45 minutes.
Don't allow a disaster of any sort affect your home or business without help from the best. If you're already a mid a crisis, then contact our experts with 911 Restoration Long Island for all the best today!
Water Damage Restoration
911 Restoration can handle the multitude of home accidents that may occur as a result of a natural disaster or a home accident. For whatever it is you face, then you can call us. We will arrive to bring you the peace of mind you desire.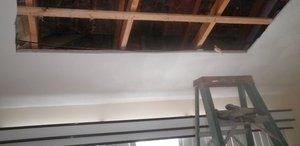 Homeowners, be confident in our ability to bring them back to a state that was better than the day disaster struck. We will arrive fully prepared with the most advanced equipment in the industry, so we can get to work as soon as we arrive.
Our technicians have decades of experience in the restoration industry. For the homeowner it means that things get better quickly because we remove the guessing game. Every step we take is geared to bringing you peace of mind.
Customer service is an incredibly important part of this process, and our water damage restoration Long Island pros will do whatever it takes to make you feel comfortable and satisfied in the midst of a flood or leak situation. Don't allow a water invasion destroy your property. Contact our water damage restoration Long Island team with 911 Restoration Long Island for all the best services to get your home looking like new again today!
Sewage Backup Cleanup
Water damage takes many different forms, therefore our services need to be as versatile as the problems you may face. You deserve a restoration company that knows what they are doing and that can operate every tool that will cleanup the mess and get you on your fresh start.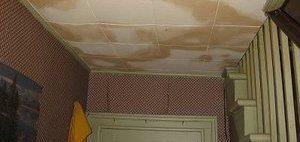 As sewage backup is a category 3 type damage, then a homeowner needs to do everything they can to never interact with. By calling us the moment the sewage overflow occurs, you can be sure that not you nor anyone else in your family will be affected by the toxic substance.
If you experience a bout of raw sewage, then try to quarantine the area, so that you can avoid the high microbial load. This type of cleanup requires the know-how of experts like ours. We use cleaning equipment and wear gear that keeps us safe throughout the process.
The full service you deserve is only a phone call away, so contact our sewage backup cleanup Long Island team with 911 Restoration Long Island today!
Fire and Smoke Damage Restoration

On top of water extraction, our team is capable of smoke removal, odor elimination, and stain remediation. When a fire occurs, even if it is a small one like in the kitchen, it will affect the entirety of your home.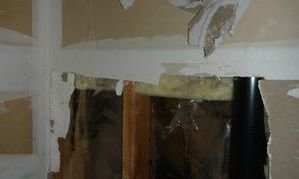 For this reason, you need the keen knowledge of one of our techs. You are entitled to a free damage estimate, so our crews arrive and will give you the full extent of what you are facing.
For example, soot, a byproduct of charred material, will eat away at organic material. The tar-like substance can stain and ruin the home's interior and items inside.
For this reason, not everything can be restored. Other people will boast restoration over replacement, but that is not always the honest truth. Sometimes the smartest thing to do is to removed the fire damaged items from the home and simply buy new pieces.
Not only will we restore your home to make it look better than new, but by removing the smoke and ash damaged materials, we will keep your household a safe place to live. Don't let a recent fire and smoke damage crisis destroy your lovely home unexpectedly. Contact our fire and smoke damage restoration experts with 911 Restoration Long Island and let the experts solve it all for you today!
Disaster Restoration
As you can see, there is a lot that may occur when an accident happens, which is why you deserve more than just a simple carpet cleaning company, or two guys with a steam cleaner.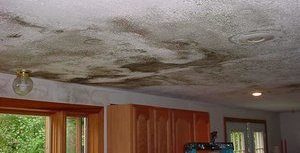 For complete resolve in a disaster scenario call 911 Restoration Long Island. Our technicians will cater to your every whim. Disaster restoration starts and ends with you in mind.
We understand how overwhelming it is to be faced with a full blown disaster in your home, so once we arrive, our first job is to make sure your wellbeing is in tact.
We cater to the emotional side of an accident as much as we do for your home. Therefore, we make sure you never are reminded of an accident. This includes getting the job done correctly the first time, in order to prevent future disaster incidents from occurring.
For example, after a fire, if the vents are not cleaned then you can experience the smell of smoke years down the line. We use specialized cleaning agents to deodorize the premises and get your household smelling fresh and clean again, like the fire never happened in the first place.
On top of that, for the sake of your peace of mind, we even file your insurance claim for you as well. We understand that it can be confusing to understand your policy, and our staff will go over it with you to make sure you get the proper coverage.
This means that the restoration job you get is affordable. When a disaster affects your household, the last thing we want you to worry about is money. We never want you to relive or have to experience the memory of it. If your property has recently been through a disaster of some kind, don't let it get worse through inaction. Contact our disaster restoration Long Island team with 911 Restoration Long Island for the best in the business today!
Mold Remediation
As previously stated, if the job is not done correctly then you may experience side effects and in this case those can affect your health due to the nature of mold and fungus spores.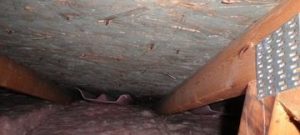 For example, if water and humidity is allowed to fester than you can face a mold infestation. This usually occurs in the attic, basement or subfloor, which are areas of the home that usually have little ventilation and get warm easily.
When moisture is left to sit in these areas, then mold spores can run rampant, causing an infestation in the walls, ceiling and even the flooring. See, the entirety of your home is made out of organic material. Sheetrock, grout, tile, wooden panels, and even paint comes from something that was once alive.
This combined with excess moisture will result in a mold growth in as little as 24 hours after a water incident. For this reason, and for the many explicated above, we recommend calling the experts at 911 Restoration Long Island.
Not only will mold damage your home, but it can also affect the health of you and anyone else living inside the property. Most commonly, inhaling mold spores will cause allergy-like symptoms, but it can also cause more severe respiratory issues. Keeping you safe and secure is the part of the job that we take very seriously, especially when we are dealing with a hazardous substance like mold and fungus.
Our licensed, bonded, and insured technicians will dispense to you utter peace, because keeping your spirits up during this time is necessary to keeping satisfied customers. You will be able to return home in a timely manner, so that you can start living your life.
If your property is beginning to smell musty after a recent flood or water event, then contact our mold removal Long Island team with 911 Restoration Long Island for help today!